Apple laptops are thin, light and portable. Which means that a lot of users spend increasingly longer times in front of their computer screens than in front of their TV screens. It's not only because you can watch movies on your Mac, there's also a wider array of on-demand content available to you with the click of a mouse. Apple computers are soon becoming the more convenient choice. Of course, there are videos that are much better viewed from a wider screen. Read on to find out how to connect your MacBook to a TV.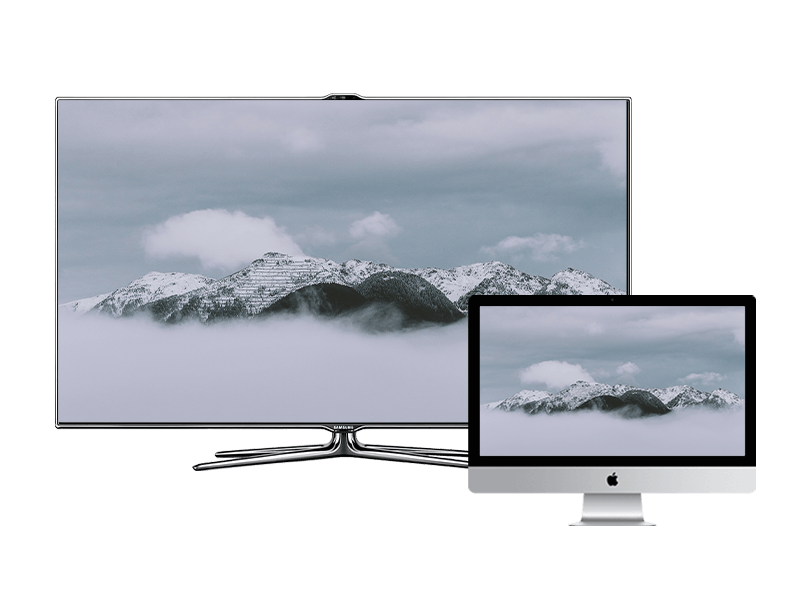 How to Connect Your Laptop to a TV
Connecting your Apple laptop, be it a MacBook, MacBook Pro or MacBook Air, to your TV can be as simple as connecting one end of a cable to your MacBook and the other end to your TV. Or, it can be as complicated as using specific adapters that are compatible with both your laptop and your TV's available ports.
Available ports vary per laptop and TV model, so before you attempt to connect to a TV, make sure that they either have compatible ports or that you have the necessary adapters to hook them up.
Apple Laptop Models and Ports
Apple laptops have had at least six types of video-related ports: micro DVI port, Mini DisplayPort, Thunderbolt 2 port, Thunderbolt 3 port, HDMI port, and USB port.
Some laptops have at least two of them built-in (usually a USB port in combination with either a micro DVI port, Mini DisplayPort, or Thunderbolt port), some, like the MacBook version, only have one (although you can use specific adapters to accommodate other types of video connectors). Much older models, however, typically have more built-in ports which can include VGA and HDMI ports.
TV Ports
Like Apple laptop ports, TV ports can vary by model and by brand. There are, however, certain ports that are common among them, such as the following:
HDMI ports – The HDMI or High Definition Multimedia Interface port is probably the most common type of port on electronic devices. These ports have been around since early 2000 because of their ability to transfer large amounts of data (allowing for higher resolution videos). If your MacBook has a built-in HDMI port, it is the easiest way to connect your MacBook to a TV.