A common application scenario is used to explain DLNA functionality
In fact, DLNA protocol itself is quite complicated, but as a consumer we just need to understand, don't need to know too much details. DLNA function is used more in the actual use process, is to let the smart TV can directly play the audio and video content on the PC, eliminating the need to copy the file to the USB disk, and then insert into the USB port of the TV for playback.
We can also explain the DLNA capabilities through a common application scenario.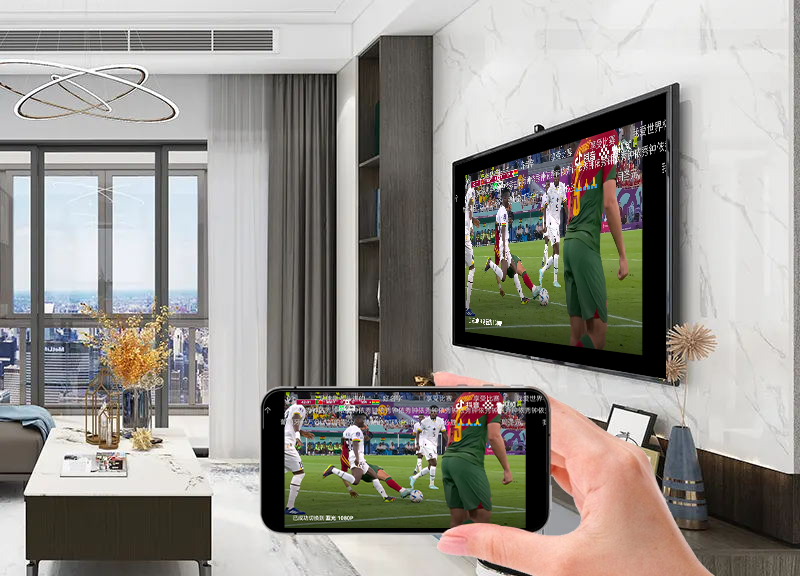 Application scenarios of DLNA
Assuming you have a large number of movies and music stored on your home PC (DMS), this PC can serve as your home's media center. You can access movies from your PC through your bedroom TV (DMP). Also in the living room, through the mobile phone (DMC) select the movie on the PC, play to the living room TV (DMR); You can also play music from your PC through a stereo in your garage.
Imagine turning a DLNA-enabled smart TV into a digital photo frame for family gatherings, playing photos from your PC or DV videos without having to find cables.
How to implement DLNA
It's easy to set up a DLNA server on a PC, especially if you're using Windows 7, which already has a DLNA server integrated with it, Windows Media Player. Just open Media Sharing in Windows Media Play and select the media library you want to share.