USB wired screen projection SDK
Mobile phone screen projection can be divided into wireless and wired modes. Wireless screen projection through WiFi can basically achieve HD, but limited by network environment, the delay is relatively high, which is not suitable for playing games. The cable screen projection can realize the stable connection between devices through USB data line, and can transmit data at high speed with low delay and clear picture, which is suitable for games, live broadcast and vehicle-mounted scenes. Bijie USB wired screen projection SDK solution can provide one-stop screen with screen solution for automobile, projector and live advertising screen manufacturers.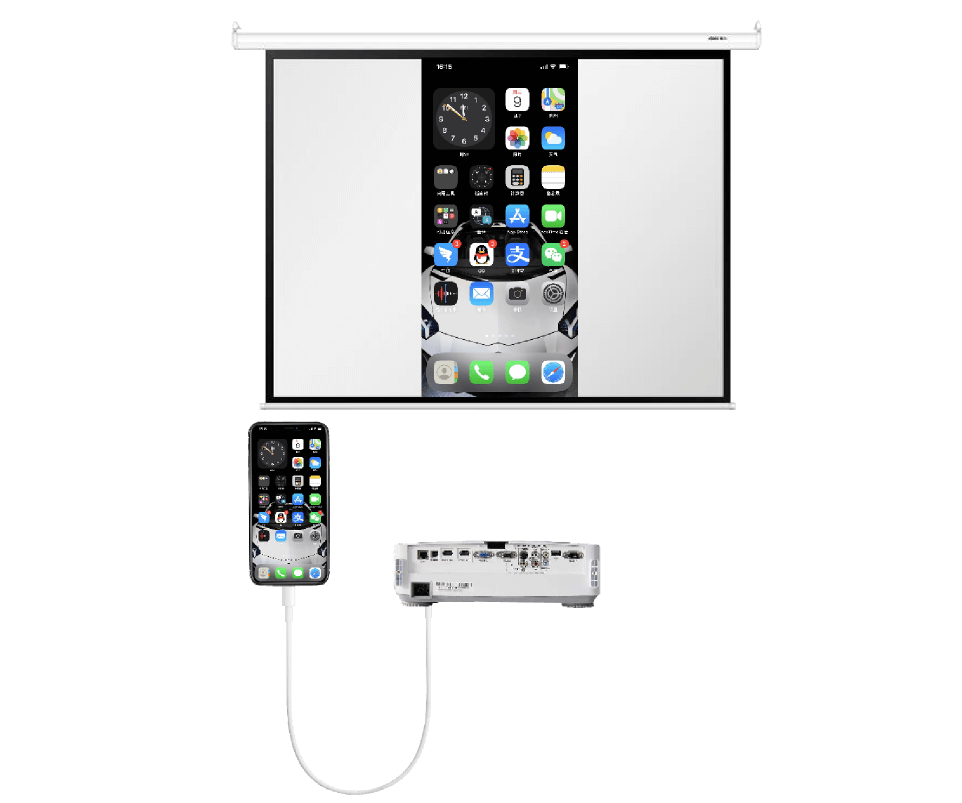 USB wired screen projection SDK supports the integration of Linux and Android devices. The projector mainboard integrates USB wired screen projection SDK.
Smart phone connects the projector through USB data cable for quick screen projection.
Vehicle-machine wired screen casting
The large screen of the vehicle navigation is connected to the data line of the mobile phone, and the mobile phone can be displayed on the same screen.
Note: Android phones support counter-control, apple phones do not support counter-control.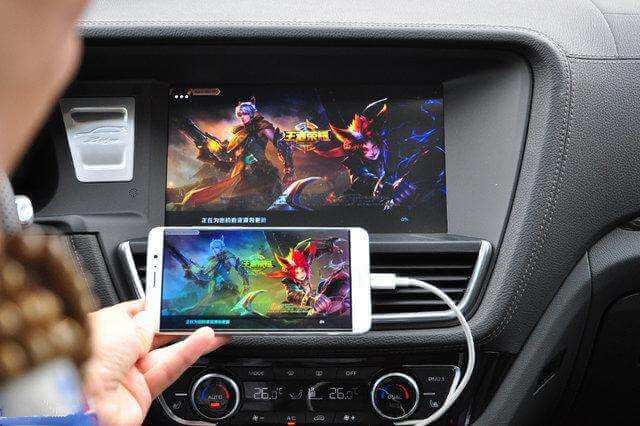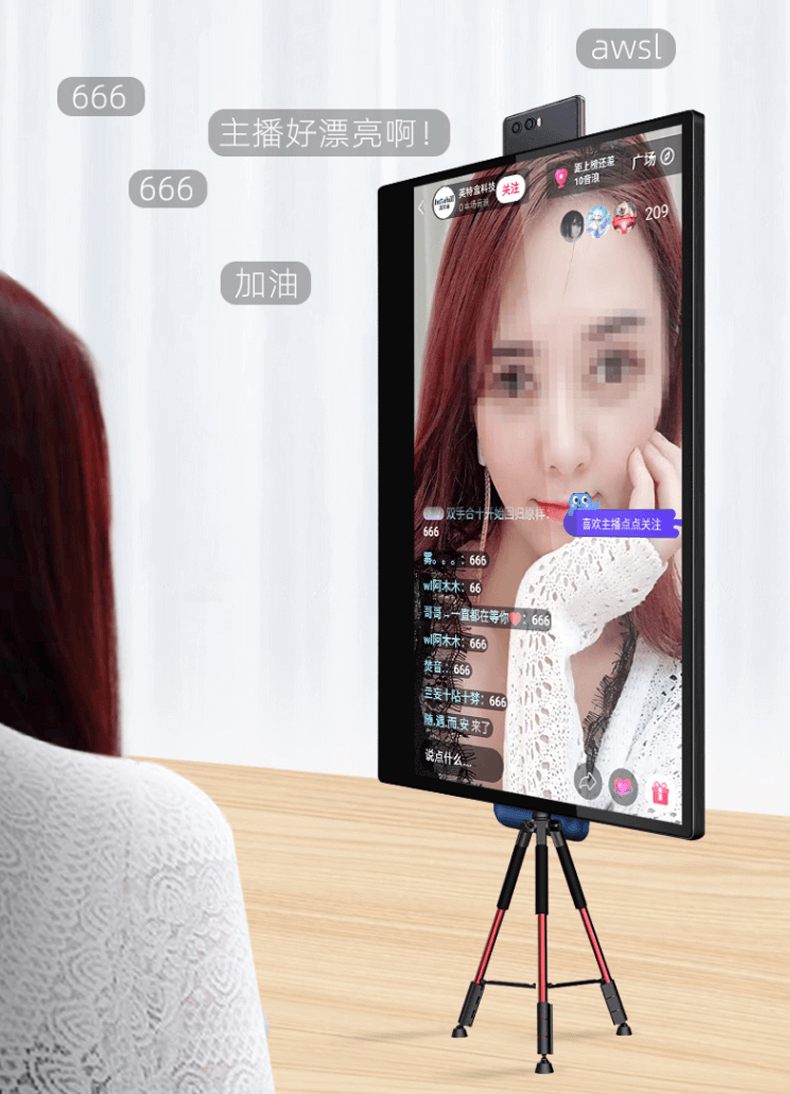 The USB data cable connects the mobile phone and the large screen, and the small screen of the anchor becomes the large screen in seconds;
Support 1080p HD display;
Support counter-control android phone;
Give you a different live experience.
Smart glasses for screen projection
The mobile phone is connected to smart AR/VR glasses, and the same screen is displayed in real time.
Support android and Apple mobile phone USB cable connection with the same screen.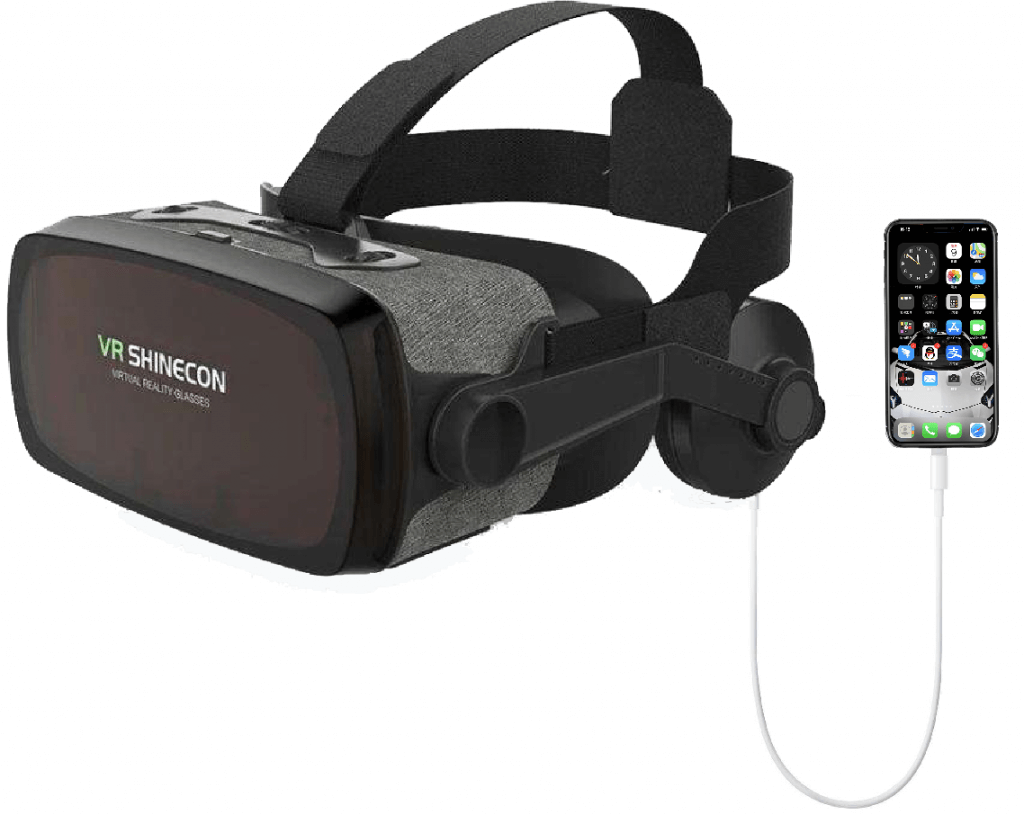 In addition, BIjet offers AirPlay, Miracast, WiDi, DLNA standard casting protocol and proprietary BJCast casting protocol solutions.