How is Miracast projected?
It is a wireless screen projection protocol based on WiFi direct connection developed by the Wi-Fi Alliance in 2012. Miracast, which uses technology developed by teams of electronics makers and chipmakers in the Wi-Fi Alliance, is inherently compatible and widely applicable. Chipmakers including Nvidia, Intel and Texas Instruments, including China's Mediatek, have endorsed the Miracast protocol.
The Miracast wireless screen projection protocol is supported by most Android phones and smart TVS in China. The Miracast screen projection protocol is supported by mobile phones and TVS, and mobile phones and TVS are in the same LAN. By Miracast, videos or photos can be played directly on TVS or other devices. Miracast is not a device or software, but a name for a technology under the Wi-Fi Alliance specification. These two technologies are the most widely used.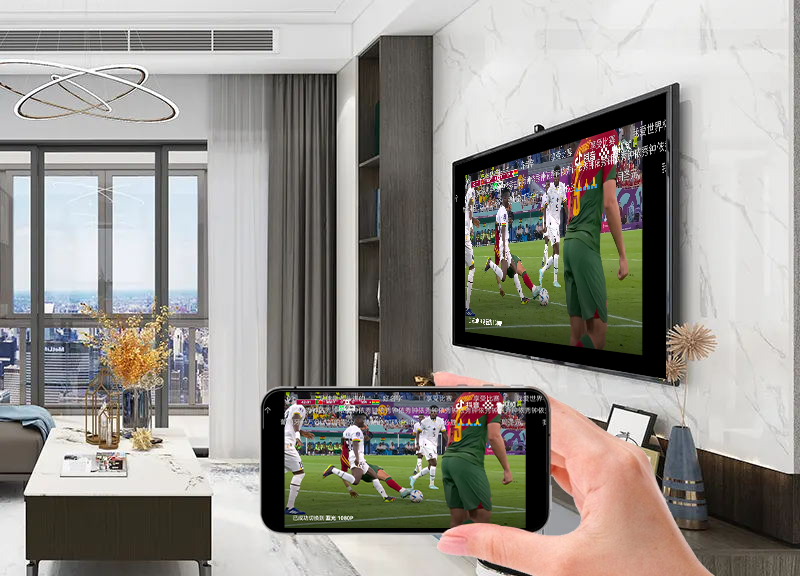 Unlike other wireless-based alternatives, such as Apple's AirPlay or Google's Chromecast, Miracast is designed to be a cross-platform standard. To be clear, Miracast acts as a "screen mirroring" protocol. This has positive and negative effects, but the second point is that if we use Miracast to mirror a TV series from Netflix on a mobile device, we should always keep the device's screen displayed; This leads to higher battery consumption. If we compare it to a Chromecast, in this case, we can keep the phone turned off while we're playing one of the Netflix or Amazon TV movies. Although the great thing about Miracast is that everything we see on a phone screen will be on the same screen on a TV, so for some purposes, the fact is that it works well.