Does the cognition of wireless screen projection still stay at the point of watching TV by mobile phone?
connect:
1. The wireless projector is connected with the large screen through HDMI cable'
2. Teachers use mobile phones and tablets to teach on screen.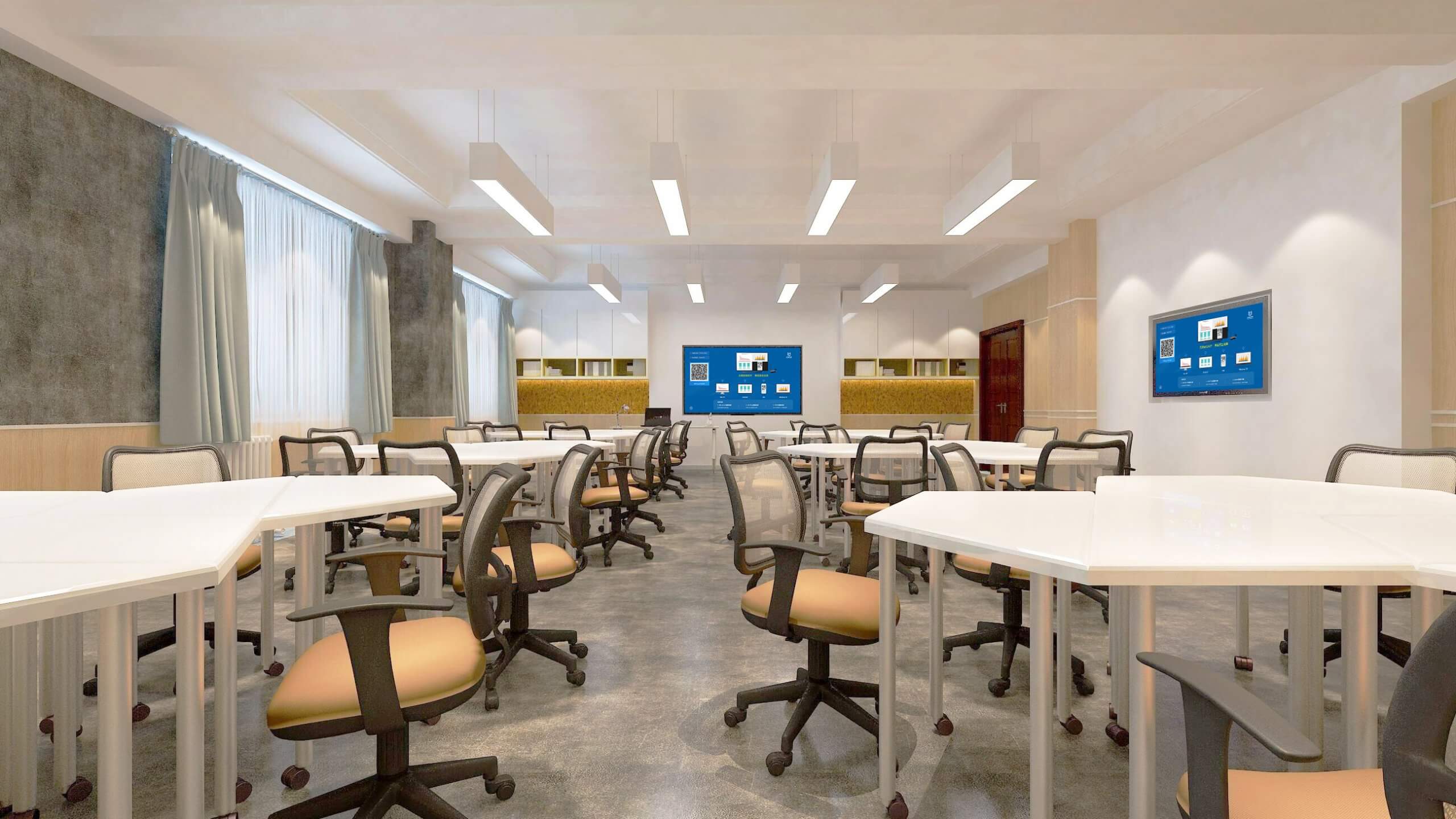 Application of wireless display in Teaching
Interactive teaching: in addition to the large screen display function, wireless screen projection technology also supports real-time technologies such as handwriting annotation, electronic whiteboard, screen reverse control, and screen synchronization. By combining with intelligent devices, it can form a modern and intelligent "interactive teaching". "Interactive teaching" and "interactive meeting" will be the mainstream mode in the future.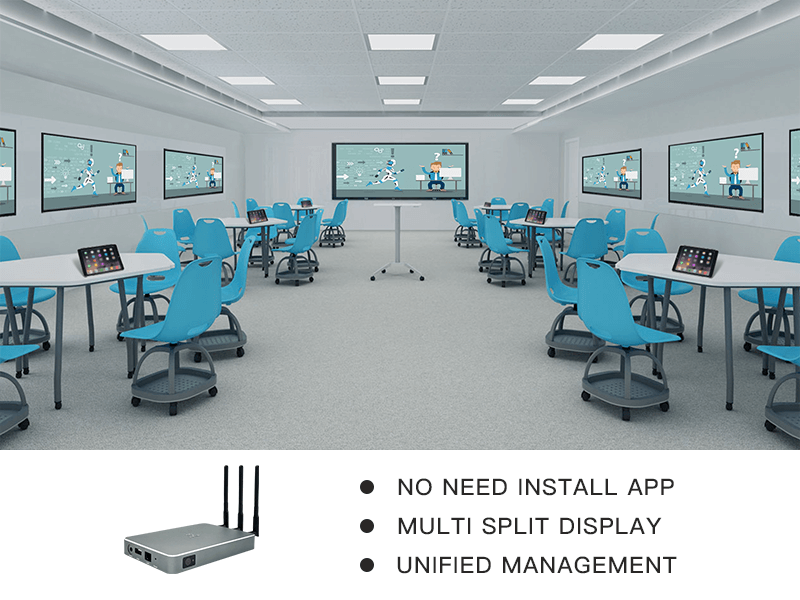 1. Mobile phone information sharing
In the classroom, we can share various articles, pictures and videos such as mobile phones, wechat, etc. through the large screen, such as teacher training courses and lectures. With a click of a finger, the massive information in the mobile phone will be displayed on the large screen.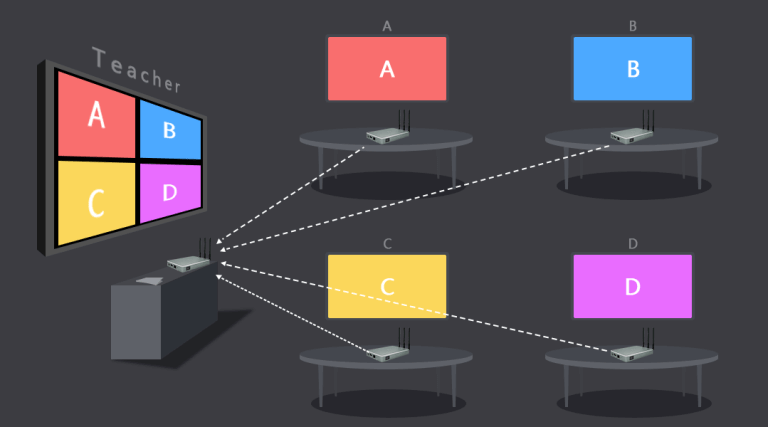 2. Replace the traditional physical projector
During classroom inspection and guidance, teachers use mobile phones to take pictures of students' operations or homework. At the review stage, teachers will cast the pictures or videos to the large screen for students to watch and comment in real time, replacing traditional physical projectors with mobile cameras.