Bijie projection screen, music broadcast projection screen and nail projection screen are more concerned wireless projection products and solutions in the market. This paper makes a comprehensive analysis and comparison on the characteristics, market focus and technical advantages of each product.
Bijie projection screen:
Bijie projection screen is a wireless projection screen product launched by Suzhou Bijie Network Co., Ltd. the products are mainly oriented to the enterprise market and serve the enterprise wireless office and efficient office. It aims to solve the cumbersome screen projection and meeting steps and create an intelligent office ecology in a new era.
mobile phones and computers can realize easy wireless screen projection, and it is more convenient to manage meetings in real time. The product is compatible with airplay, miracast, widi and bjcast (self-developed) protocols, and is currently the most comprehensive and widely supported product in China in terms of wireless projection protocol; Support multi-channel projection, and multi-channel wireless projection technology is in the leading position in the industry. Not only provide wireless projection hardware box, but also provide wireless projection SDK software solution to facilitate customized development by third-party partners. According to the needs of customers, we can also provide one-stop service for ODM design and production of projection hardware.
music broadcasting projection screen:
music broadcasting projection screen is a multi screen interactive tool of Shenzhen music broadcasting technology company for connecting mobile devices (mobile phones / tablets, etc.) to large screen terminals (smart devices such as TV, box, projection, VR, etc.), which can realize wireless projection (mirroring) of the content of mobile devices to large screen terminals.
music broadcast projection is a set of pure software projection solutions. The webcast projection is mainly oriented to the direction of home entertainment. Its functions mainly support the airplay and lelian protocol. The wireless projection is realized through the integration of the webcast SDK and the video website app. Therefore, the projection needs to install the specified app client. Since the webcast projection does not support miracast, the native wireless projection function of Android intelligent terminal cannot be used normally.
,

,
,
nail projection screen:
and
nail projection screen is a set of wireless projection scheme independently developed by Alibaba nail. The mobile phone or computer screen is displayed on the projection device with one click, completely replacing all kinds of connecting lines. The target group of nailing and screen projection is mainly the enterprise smart office scene, which provides a set of fast screen projection solutions for enterprise office. The core screen projection technology of
adopts the third-party SDK, so the nail projection is presented in the concept of an ecological product. Users need to buy special screen projection equipment and install nail client software before they can normally use the wireless screen projection function; It can't be used independently, but relying on Alibaba's powerful ecosystem, nail projection screen is also an excellent product, which can still be promising in enterprises using nail as a communication tool.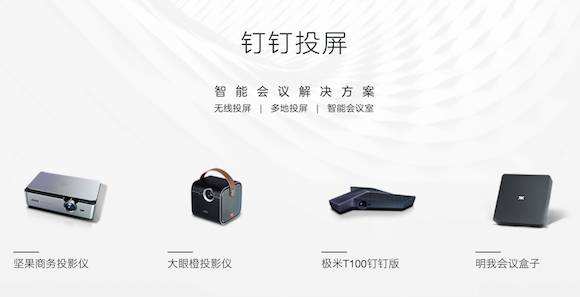 Bijie projection screen / music broadcast projection screen / nail projection screen product and technical analysis: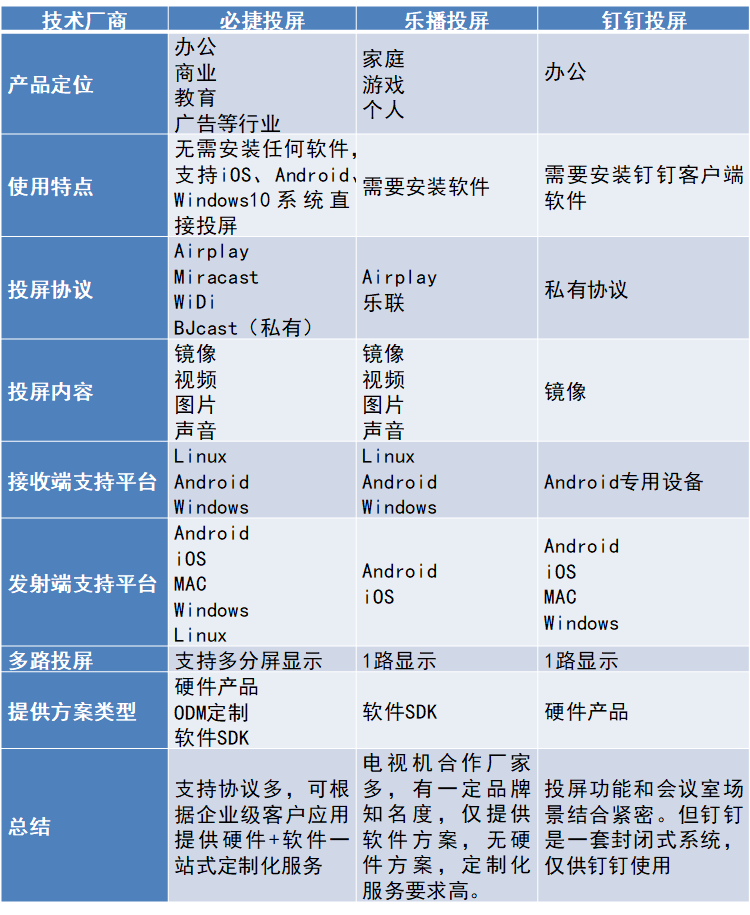 online consultation categories: technology blog news center