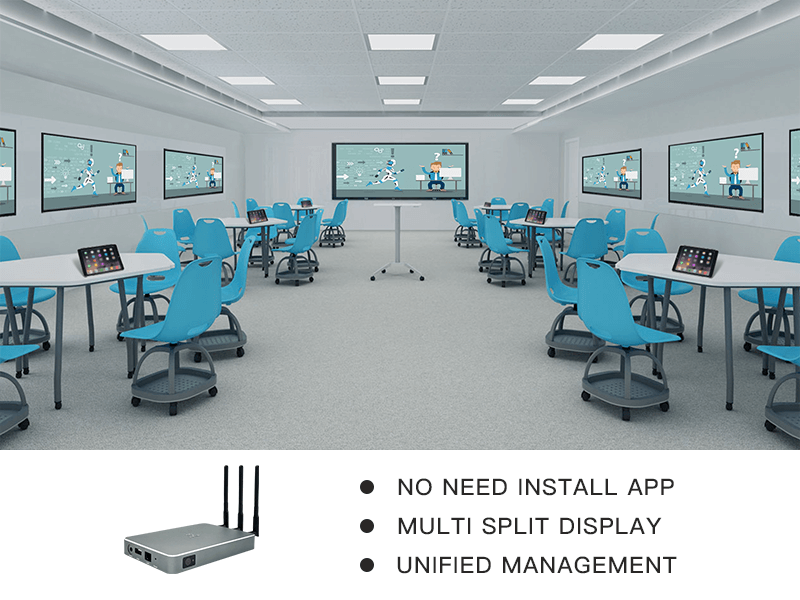 The multi-screen interactive solution for education in the field launched by Bijie Networks fully considers the demands of teachers and students in protocol support and functional design, and is compatible with Airplay, Miracast, WiDi, ChromeCast and BJCast (self-developed) projection protocols. Teachers And students can quickly cast the screen of a mobile phone or PC to the large-screen display device wirelessly.
---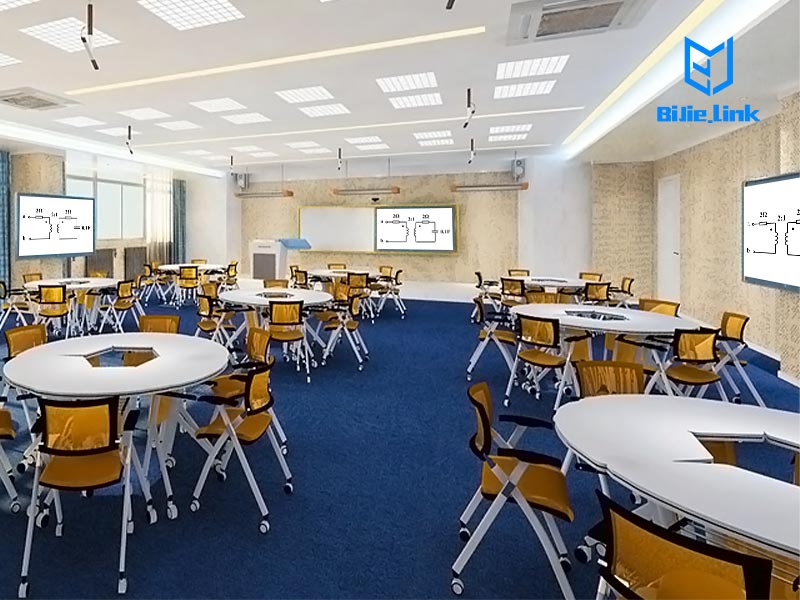 Teaching Mode
The teacher projection the screen of his computer or mobile phone to the master screen of the classroom, and all the group screens see the same content
Group discussion mode
Students divide into groups and discuss each other separately. Students projection the screen contents of their mobile phones or computers onto their group screens.
Teacher comment mode
Teachers can present excellent group discussion content on the master screen of the classroom, make some annotations and share