Bijie Wireless conferencing Solutions
The audio-visual peripheral AV equipment (camera, microphone, audio) in the meeting room is connected wirelessly, supporting Teams, Zoom, Dingding, Tencent conference and other UC cloud video conference platform, quickly hold video conference;
Share desktop content and other people's projection screen with one click, providing 4K high-definition painting experience.
Connect the AV device in the conference room wirelessly
USB audiovisual peripherals (camera, microphone, stereo) wirelessly connected to conference room
Wireless conference companion
The projection content is mirrored to the PC, and can be shared to a remote conference room through the cloud video conference
Conference speech recognition to subtitles
Integrated with Sibici speech recognition engine, it will automatically convert the meeting speech
Built-in cloud video conferencing software
Built-in cloud video conference software such as Teams, Zoom, Dingding, Tencent Conference, can be convened directly through the intelligent terminal
4K HD projection screen
One-click screen projection supports 4K HD screen projection display
Wireless projection screen
Supports mobile phone and PC screen projection and is compatible with Airplay, Miracast, GoogleCast, HuaWei Cast+, and BJCast protocols
Wireless Conferencing: Mode 1
The PC connects to the camera and microphone wirelessly. The cloud conferencing software runs on the PC
Wireless connection to conference AV devices
The camera and microphone collect data and transmit it wirelessly to the computer, which only needs to plug in a wireless conference companion, reducing the number of wiring steps for meetings.
Solidify the installation position of camera and microphone in meeting room to ensure the best audio and video acquisition effect;
Compatible with mainstream brands of USB interface camera and microphone, no need to install a driver;
The meeting will be convened directly on staff's personal computers, and the meeting room will be available at any time.
Wireless Conferencing: Mode 2
The intelligent conference terminal has built-in cloud conference software, which allows you to directly convene video conferences on the terminal
Built-in cloud conferencing software
Teams, Zoom, Doupin, Tencent conference and other cloud conference apps can be built into the wireless conference terminal. You can convene or join a video conference directly on the conference terminal. When users need to share desktop content, they only need to project the screen of the computer or mobile phone to the conference terminal, without opening the conference software to join the conference.
True 4K wireless projection screen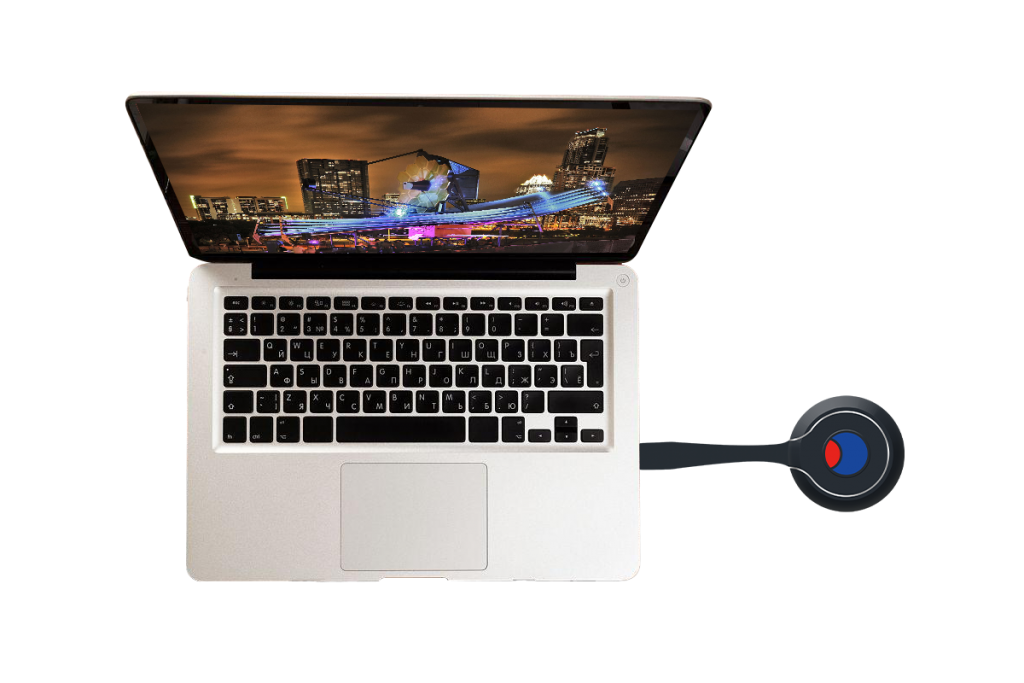 Wireless meeting partner support 3840*2160 ultra HD projection screen display
Type-C Indicates the interface
Independent codec chip
H.265 was used for hard knitting and hard solving
Projection screen and reverse mirror duplex design
Built-in WiFi6 (802.11AX) wireless module
Speech recognition automatically turns subtitles
The built-in voice recognition engine of the wireless conference terminal can automatically identify and convert the conference speech content into subtitles for display
Wireless projection screen
Supports mobile phone and PC screen projection and is compatible with Airplay, Miracast, GoogleCast, HuaWei Cast+, and BJCast protocols