With the rapid development of
electronic equipment, there are more and more secret disclosure channels, and the protection of confidential documents is more important. For example, the use of mobile phones to take photos, screenshots and other confidential documents has become a concern of many enterprises. Therefore, how to trace these confidential documents has become an essential work for enterprises.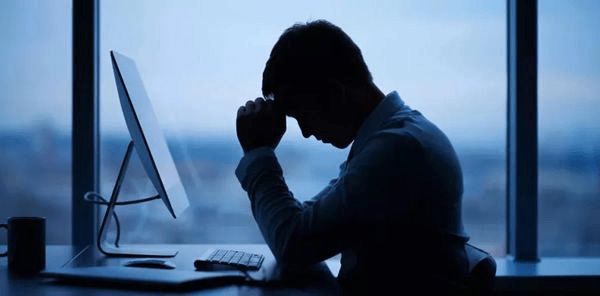 watermark and traceability system combines the two functions of watermark and traceability. It can add relevant watermark information to various electronic files of the terminal, pages and files of the application system and files of mobile devices. The system provides a comprehensive watermark capability service platform in watermark information display, watermark printing and traceability based on watermark information. To solve this problem, Suzhou Bijie Network Co., Ltd. sets the screen watermark through the screen box and adds watermark marks to the screen content to help enterprises improve the traceability of documents.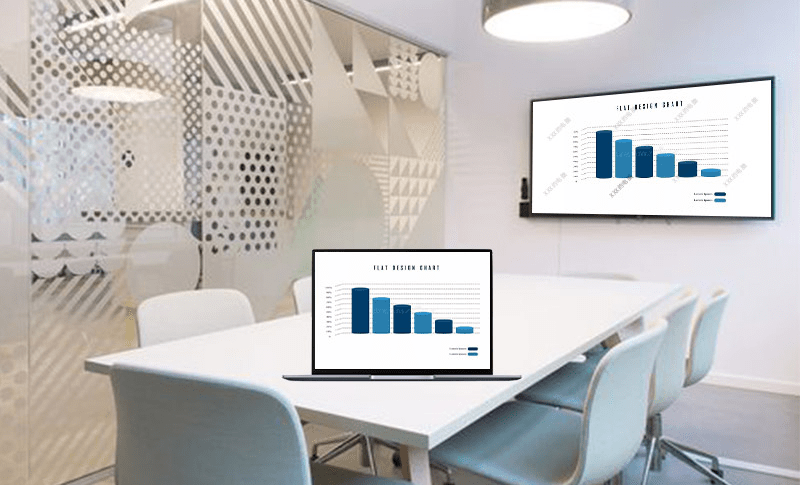 product function
1 Add watermarks to warn employees to pay attention to confidentiality
and
add watermarks on the projection content to warn employees to improve their confidentiality awareness.
2. Narrow the scope and trace the source. After adding watermark to
and
, you can know which device's screen content has been leaked, so narrow the scope and trace the source.
3. Anti counterfeiting watermark prevents illegal tampering with
and
. By adding watermark to the screen content, it ensures the security of the screen content and prevents illegal tampering by others.
4. Interface is provided. Ordinary users with customized names
and
can only obtain the ID of mobile phones, computers and other devices. Customized users can automatically obtain the ID of user equipment or employee account through the interface.
//www.bijienetworks. COM / WP content / uploads / 2021 / 11 / watermark video Mp4
projection watermark demonstration video
projection watermark setting
log in from the local client, click the projection setting to see the projection watermark switch, and then turn it on.
can customize the tilt angle, text size, left-right spacing, up-down spacing and text color.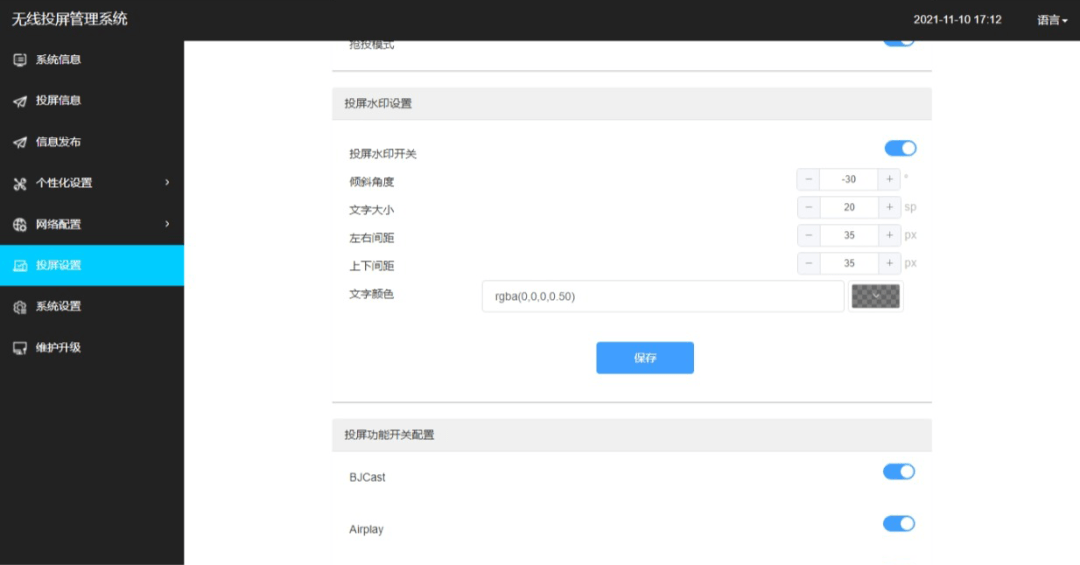 at present, bj60, bj60s, bj62s, bj72 and bj80 products launched by Suzhou Bijie Network Co., Ltd. have watermark function to increase the protection of enterprise file privacy.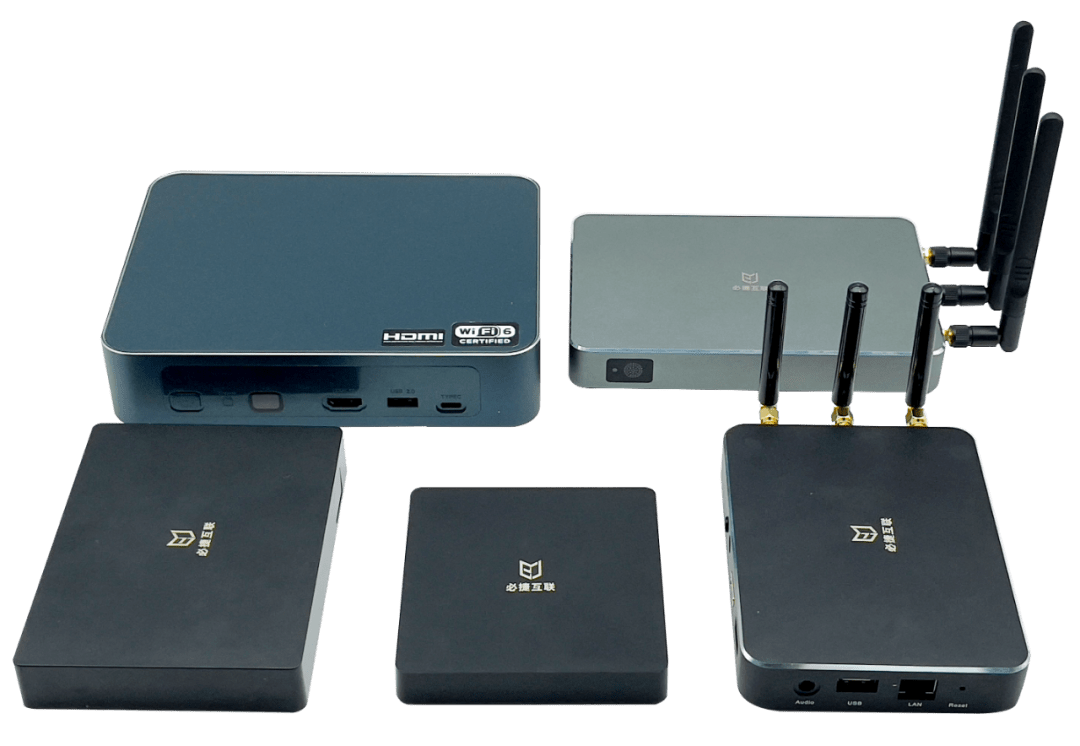 Suzhou Bijie Network Co., Ltd. is a leading provider of multi screen collaboration solutions. The company independently develops multi screen interaction and intelligent image processing technology, focuses on providing multi screen collaboration product solutions for intelligent office and intelligent education industries, helps enterprises and schools improve office learning efficiency, solve communication management problems, and make information interaction easier.
and
Bijie network have a number of independent intellectual property rights in the technical fields of intelligent image processing and wireless screen projection, and the technical level is in the leading position in the industry. The company provides professional wireless projection solutions for many well-known domestic enterprises and educational institutions, and provides more perfect solutions and more intimate technical services for our customers. Cooperative users include Haier Group, 58 same city, jd.com, UFIDA group, Shenzhen Institute of international exchange, Qingdao Hisense, Ruijie, etc.
and
Bijie network always adheres to technological innovation, adheres to the business philosophy of "customer-centered", creates multi screen interactive products that meet the needs of customers, and uses advanced wireless projection technology to escort the integration and upgrading of intelligent office and intelligent education.