How do I connect AR glasses to an OPPO phone?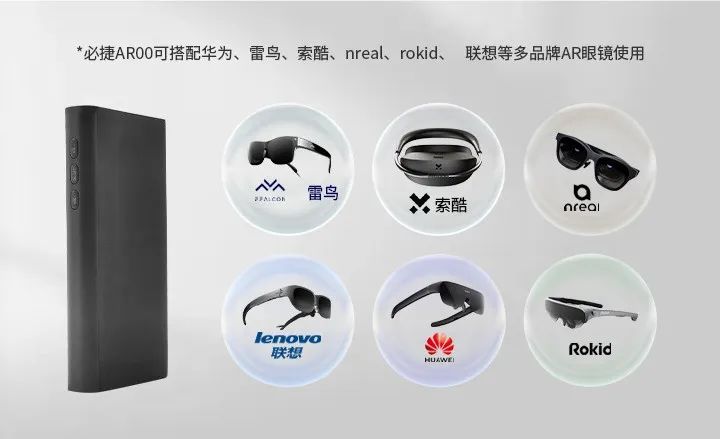 Rokid Air supports three connection methods:
1. Android devices that support DP output (such as Huawei Mate40) only need to connect the phone directly to the glasses. The phone provides reverse power to the glasses, and in desktop mode, the phone is like a touchpad, which provides a great experience. You can also install the Rokid Air app on the phone, which supports voice wake-up for voice operation. The experience is the best! You can also connect an external controller to play several built-in games
2. Non Android devices that support DP output (such as HP, Apple, and other laptops, iPad Pro), then use them as an external monitor. To be honest, the effect is average, because in daily office and other scenarios, it is difficult for users to remain motionless, shaking can cause dizziness, and the image edges have slight distortion. Moreover, reading text is not as comfortable as on a computer, so it can only be said that occasional play is okay;
3. Devices that do not support DP output, devices that support wireless screen projection (such as Apple phones), and mobile phones connected through Wi Fi and Bijie AR00 portable wireless screen projection, AR00 wired connection with glasses, and mobile phones projected phone content to glasses through wireless screen projection.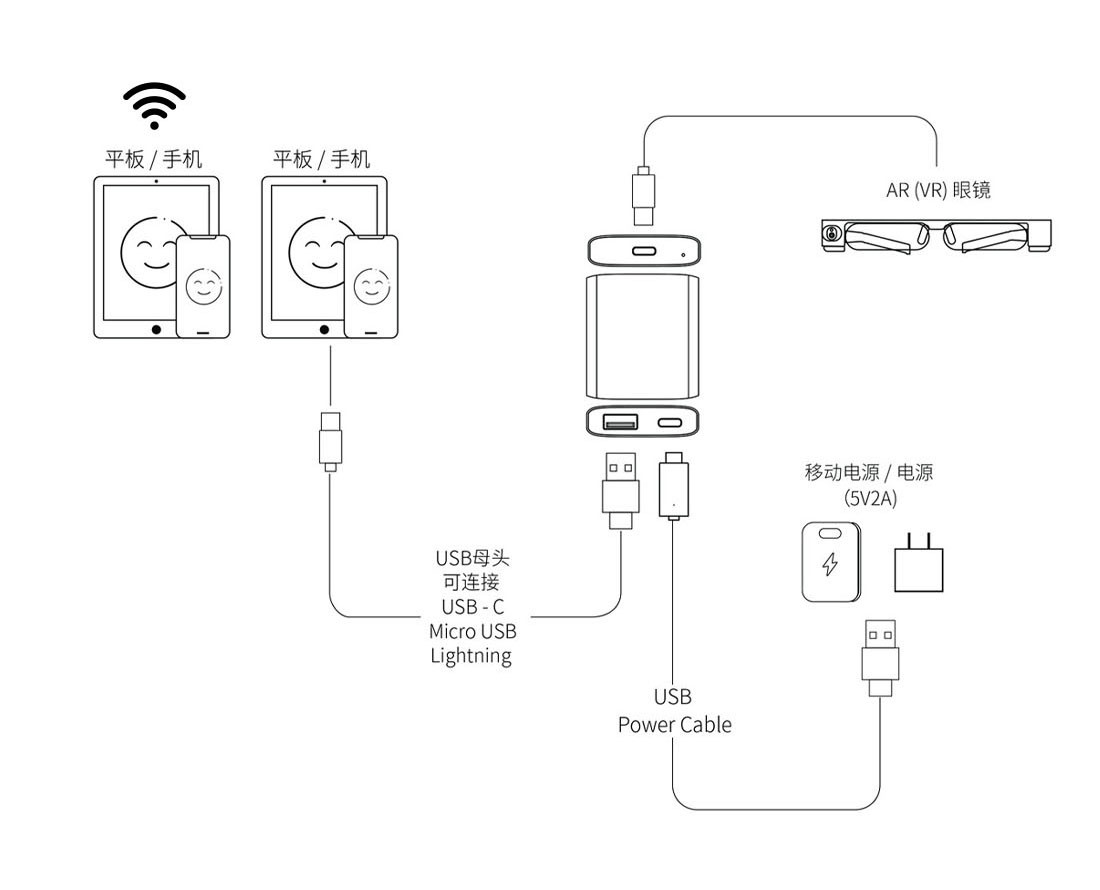 The AR00 portable wireless screen projector supports Apple and Android smartphones, tablets, and PC computers to wirelessly connect to smart glasses for screen projection, and is compatible with AirPlay, Miracast, and DLNA screen projection protocols.
Wireless connection steps:
1. Connect the Bijie AR00 portable wireless screen projector to the AR intelligent glasses through the Type-C (DP) interface, turn on the power, and run the screen projector;
2. Connect the phone/PC to the same network as the projector;
3. Wireless screen projection AR glasses can be achieved through the mobile phone/PC screen projection function.