Screen mirroring allows you to view content from your mobile device on your TV screen. This means that you can start watching your favourite show on your commute and then immediately continue it on the big screen when you walk through the door. The BJ cast apps make it quick and easy to connect to your Samsung Smart TV, but you can also connect through a Wi-Fi or HDMI connection.
To be able to screen mirror wirelessly, your TV will need to be able to support a Wi-Fi connection.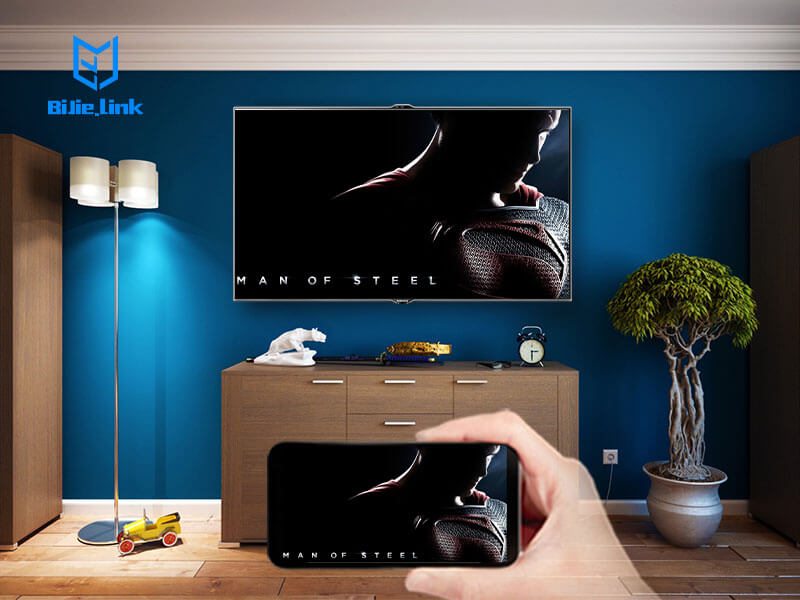 ---
Connecting using wifi direct
All recent Samsung smartphones and tablets have an inbuilt feature that allows you display your screen on TV's with a Wi-Fi connection. This connection is established using Wi-Fi direct technology and requires the feature to be enabled on both your TV and device.
Turn on screen mirroring on your TV
The process of turning on screen mirroring will vary depending on the device you are using and the TV you are connecting to. You can find the feature in one of three places.
Older models: Press the Source button, then select the Screen Mirroring source option.
Newer models: Select Menu on your remote then navigate to: Network, then Screen Mirroring
Most recent models will allow you to save a device list in order to view and manage connected devices within the TV. You can do this in the Settings menu at: General> External Device Manager > Device Connection Manager > Device List