To connect from an Android device, you can use the built-in Cast feature…as long as your phone supports it. This is Android, so things aren't always simple. Your manufacturer may or may not include Miracast support on your phone or tablet. In fact, even Google has removed Miracast support from its latest Nexus devices. But, if your device does support Miracast, this should work.

To cast on Android, head to Settings > Display > Cast. Tap the menu button and activate the "Enable wireless display" checkbox. You should see your PC appear in the list here if you have the Connect app open. Tap the PC in the display and it'll instantly start projecting.
Don't see the option here? Your phone or tablet's manufacturer may have put it in a different place. Look up how to use Miracast on your specific device for more information.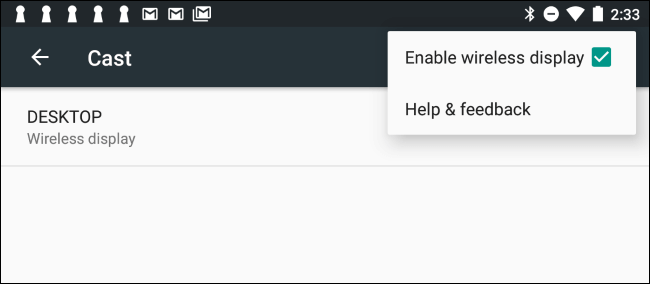 The Settings app is considered "protected content" for security reasons, however, so you'll have to leave the Settings app before your Android device's screen will appear in the Connect app. You'll just see a black screen into the Connect app until then.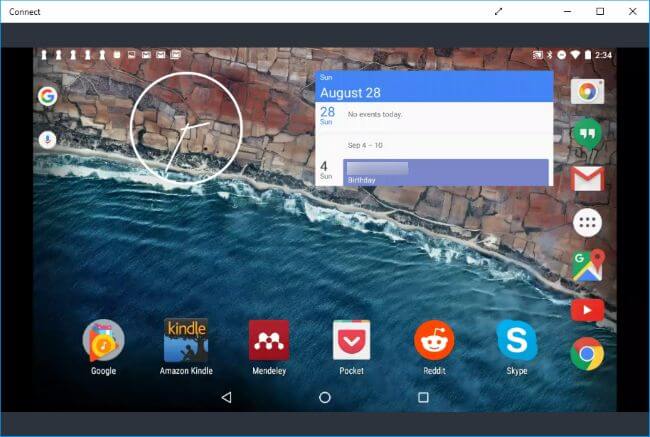 The Connect app will produce notifications that you'll find an the action center. For example, when we connected an Android device, we saw a message saying protected content can't be displayed, and that we couldn't use the mouse on our PC to control the Android device's screen.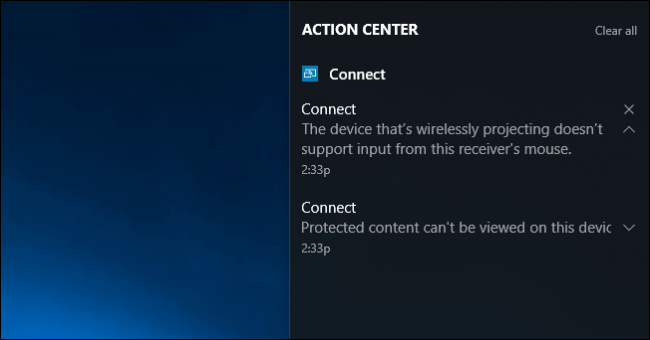 To stop projecting, just close the Connect window on the PC receiving the remote display or end the remote display connection on the device projecting to it.