The wireless display solution of BiJie smart classroom is based on BYOD interactive teaching application scene, which realizes the wireless display and screen sharing of mobile phones and computers, so that teachers and students can more flexibly and conveniently conduct the wireless display demonstration of courseware and teaching content, making teaching more vivid
1. NO NEED TO INSTALL ANY SOFTWARE TO WIRELESS DISPLAY
Mobile phone, computer wireless display, avoid the tedious wiring operation of teachers and students;
Compatible with Airplay, Miracast, WiDi, DLNA, Google Cast native protocols
Android, IOS, Win10 and MAC computers display directly without software
2. MULTI CHANNEL WIRELESS DISPLAY
1-4 channel adaptive display on the same screen (BJ62S); 
It is suitable for class PPT demonstration, homework comparative evaluation, topic explanation, etc; 
Through the touch screen, you can also mute, zoom in, zoom out and kick out the screen.
3. CAMPUS PUBLICITY WALLPAPER ROTATION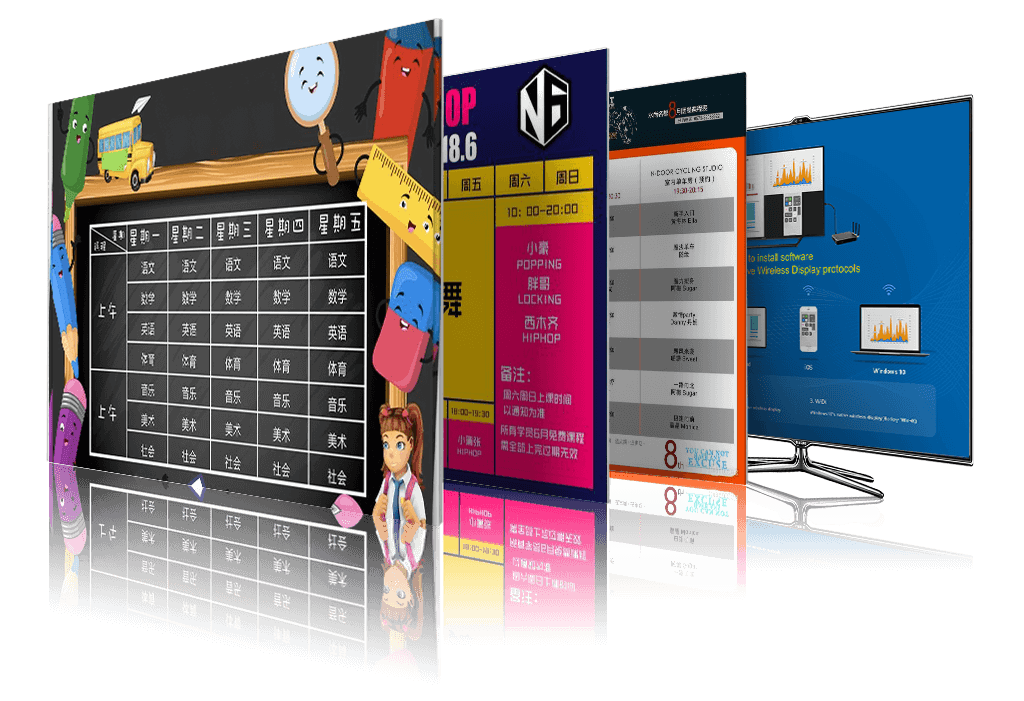 The display box supports wallpaper rotation. 
The course table, formula table and course requirements can be played as wallpapers; 
The publicity pictures can be replaced by local USB flash disk or unified management platform, and the maximum number of customized images is 20
4. REVERSE CONTROL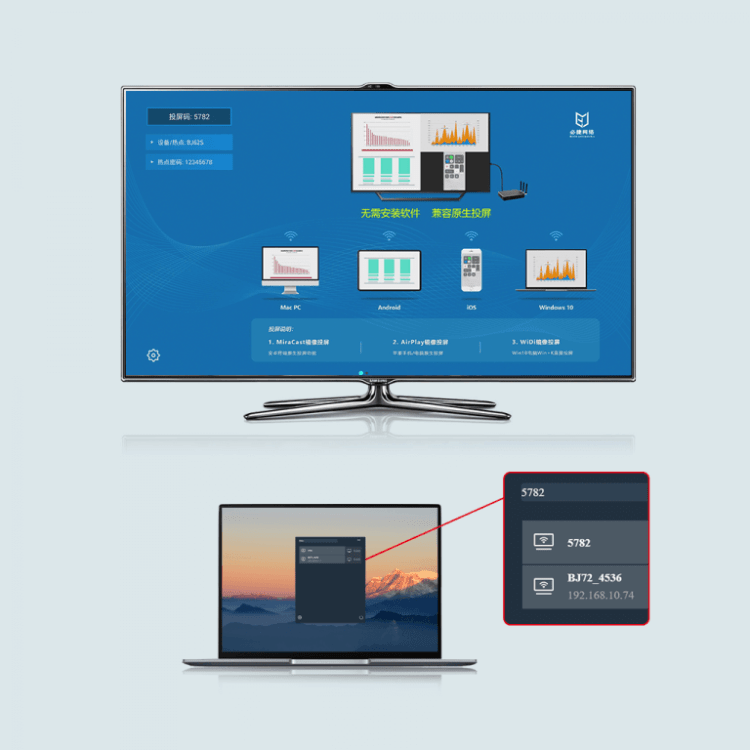 BiJie education wireless interactive box supports reverse control of computer and mobile phone (some models do not support)
The teacher or student's intelligent terminal is displayed onto the large screen, and the teacher can reverse control the display terminal equipment on the large screen to perform page turning, rolling and other operations.
5. ANNOTATION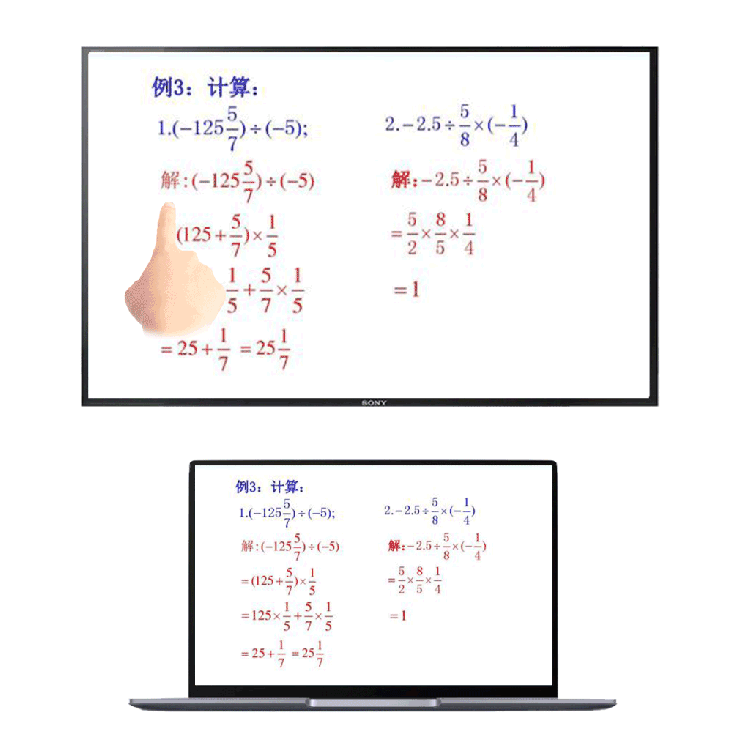 When the mobile terminal is put on the large screen, the annotation function can be opened through the touch of the large screen to annotate the displayed content in real time, so as to improve the interactive teaching experience.