Airplay is a cool Apple feature that allows you to wireless stream videos, music and photos from your iPhone to Apple TV and even streams music to AirPlay speakers. If you prefer the wireless life, connect your iPhone to your TV easily with an Apple TV and Apple's AirPlay wireless protocol.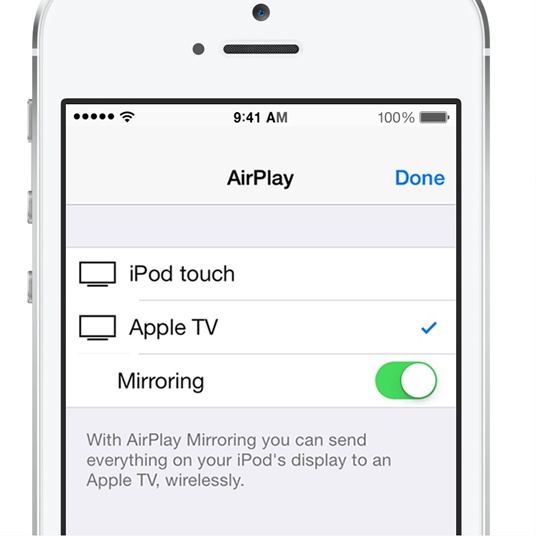 Step 1: Make sure your iPhone and Apple TV are on the same Wi-Fi network.
Step 2: Open Control Center on your iPhone or iPad.
On iPad or any iPhone other than the iPhone X, do this by swiping up from the bottom of the screen. On iPhone X, swipe down from the right of the notch.
Step 3: Tap AirPlay Mirroring button.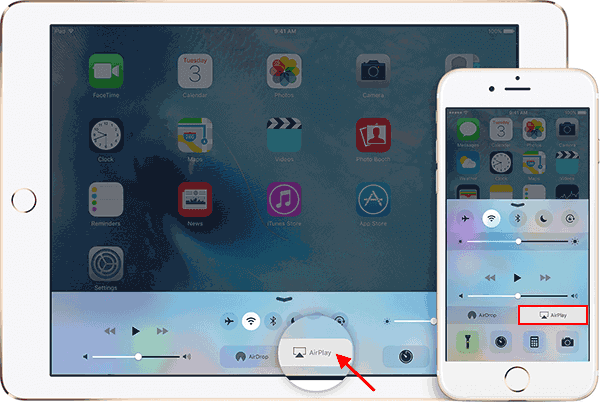 Step 4: In the list of devices that appears, tap Apple TV. Now, your iPhone/iPad screen should appear on Apple TV.