Many Android 4.2 (Jelly Bean) or newer smartphones have a feature built into them that allows you to connect your phone to a TV or computer wirelessly. This feature is called Miracast.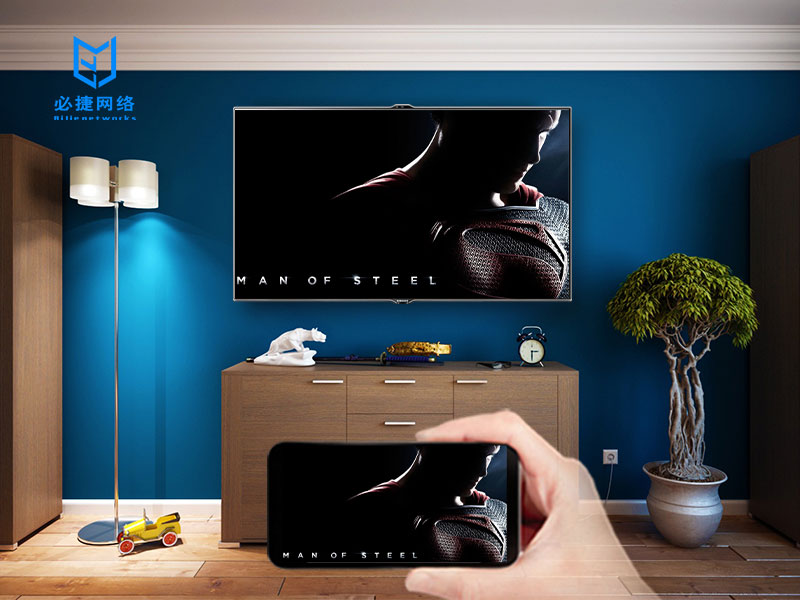 What is Miracast?
Miracast is a wireless display standard that is used for sharing smartphone, tablet, or PC's screen to a TV without using cables. Miracast is the wireless equivalent to HDMI cables. Using Miracast technology eliminates the limitations and hassles of cables, making it a great tool for presentations or even home use.
How Does Miracast Work?
Miracast creates a direct connection between your Android and the display. For example, when you share content from your phone, that content is sent to a receiver like a wireless display adapter or Smart TV using Miracast.
Miracast Compatible Devices
Miracast is readily available in many newer devices. Many modern Windows and Android tablets, smartphones, PCs and laptops include Miracast technology. If you're using a device with Windows 8.1/10 or newer or Android 4.2 or newer operating systems, it's likely that you already have Miracast built-in to your device.
Miracast Adapters or Dongle
It's likely that you upgrade your smartphone more frequently than your TVs, making it possible that your Android devices are Miracast compatible, but that your TV is not. You don't need to spend a fortune on the newest and greatest smart TV to enjoy Miracast screen sharing features. Miracast adapters transform your standard (not 'smart') HDTV into a sharing hub, allowing you to connect your smartphone and enjoy the same screen mirroring experience that you would get on a smart TV.
Connect a Miracast Android to the TV
To connect a Miracast compatible Android device to a TV, you first need to determine if your TV is Miracast compatible. Many smart TVs are Miracast enabled, so connecting your devices is as easy as turning on screen mirroring, selecting your TV from your Android's device list and following the on-screen instructions.
To connect your Miracast compatible Android to the TV using a dongle or wireless display adapter, follow these simple steps:
Connect your Miracast adapter to an open HDMI input on your TV.
Change the input source on your TV to the adapter.
Open the "wireless display" settings menu on your Android device and turn on screen sharing.
Select the Miracast adapter from the displayed device list and follow the on-screen instructions to complete the set-up process.
You may need to refer to your adapter's user manual for specific set up instructions or additional set-up steps.