The BJ62S makes home entertainment a better experience. It doesn't matter if you share the content from your phone or your PC, it is seamless and none of the quality is lost. Either way, you get exactly what is happening on your smaller screen now mirrored onto a large screen, which makes entertainment more fun and also less straining on your eyes.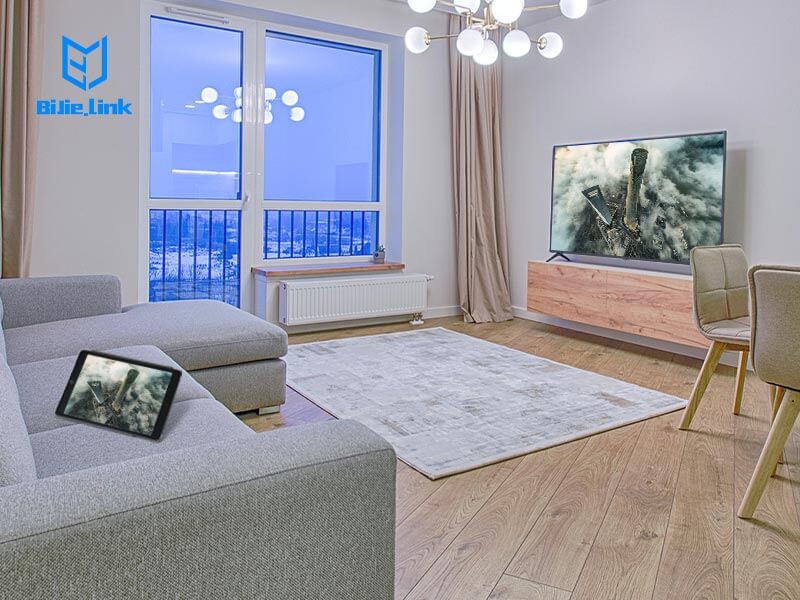 Online Gaming
Enhance your online gaming by playing on a larger screen. The Mini2 lets you seamlessly mirror your PC screen to your TV, so you and the friends you are playing with have a vast view of the gaming landscape. There is no lag or lost audio or visual quality. Everything transfers in seamlessly in real time. You also can keep the PC controls you are used to using.
Video steaming
Don't get the Big Game on the channels you have? Are you trying to stream a movie from a site like Amazon Prime without having the app on your TV? Or, maybe you are watching your favorite YouTubers, TikTok videos or Instagram Stories and Reels. Whatever the case, you can use your phone or PC to get the video on your TV. Again, it's seamless, in real time, no lost quality and all wireless.
Photo sharing
Share images on your TV screen from your phone so you are not straining your eyes to see the details. Also, this is a great way to share with a bunch of people at once, instead of huddling over shoulders.
Wireless display is the answer to screen sharing. No more expensive gadgets. No more frustrating wiring projects. Just plug in the adapter, queue up your game, video, photos or other content, and kick back and relax with friends and family.
If you are looking for more information on Wireless Display and BJ62S devices, check out BiJie Complete Guide to Wireless Display.