Stream movies, share photos and play games right on the big screen. It's fun and convenient to watch videos from your phone or tablet. But getting those same quality visuals on your big-screen TV? Even better. Here are 4 simple ways to get started.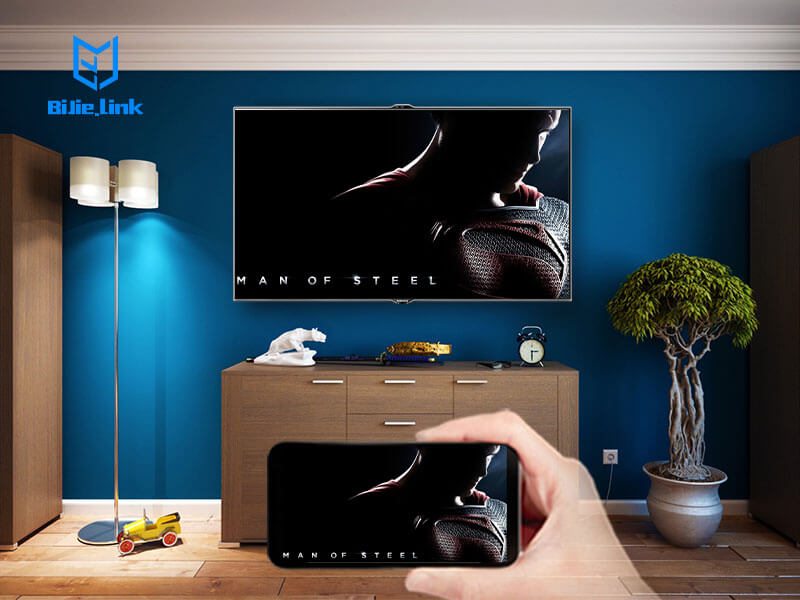 1. Plug in with a USB data cable.
Nearly all smartphones and tablets can plug into a TV's HDMI port using a USB cable like this 6-foot Data Cable for USB-C. Once connected, you can project your phone's display onto your TV – whether you're checking out pictures, watching videos, surfing the web, using apps or playing games. All it takes is one cable, so there's no need to connect via Wi-Fi or remember any passwords.
The longer your USB cable is, the better — especially when you're sitting far away from your TV. Check out this 10-foot Charge and Sync Lightning to USB Cable for a convenient, lengthier option.
2. Use Google Chromecast Ultra.
If cords aren't your thing, try a gadget that plugs into your TV, connects to Wi-Fi and communicates between your phone and the big screen. Google's Chromecast Ultra lets you play video in breathtaking 4k resolution. It plugs into a TV's HDMI port and connects via your existing Wi-Fi, so you can stream movies, music and games from your smartphone, tablet and other connected devices.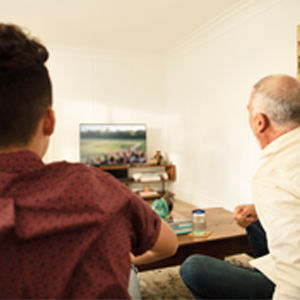 Chromecast Ultra works with iOS and Android phones, including the Pixel 4 XL,
iPhone 11 Pro Max
and
Samsung Galaxy S10+. Use your phone like a remote control to skip content, pause or rewind your favorite scene. Or go completely hands-free by issuing commands over your
Google Home,
Google Home Max
or
Google Home Mini. This simple, compact attachment gives you access to over 1,000 Cast-enabled apps, including streaming services like Spotify, Netflix and YouTube.
3. Connect via your smart TV.
Already own an iOS device? Stream music, videos, photos and games right to your TV using AirPlay.* It's compatible with popular Apple tablets and smartphones, including iPhone 8 Plus and iPad 10.2. The AirPlay icon is accessible from a number of apps, and allows you to connect to your Apple TV via Wi-Fi. Simplified controls make it easy to zoom, pause and switch viewing modes while you're connected to the big screen.
Alternatively, Samsung Smart TV owners can view content from their connected devices using Smart View. Available on Google Play, the App Store and Samsung Galaxy Apps, it turns your smartphone into a remote for an easy way to manage your screen. Connect your devices all in one place and create personalized playlists for your favorite videos, pictures and music. Like AirPlay, Samsung Smart View connects your devices to your smart TV using your existing Wi-Fi network.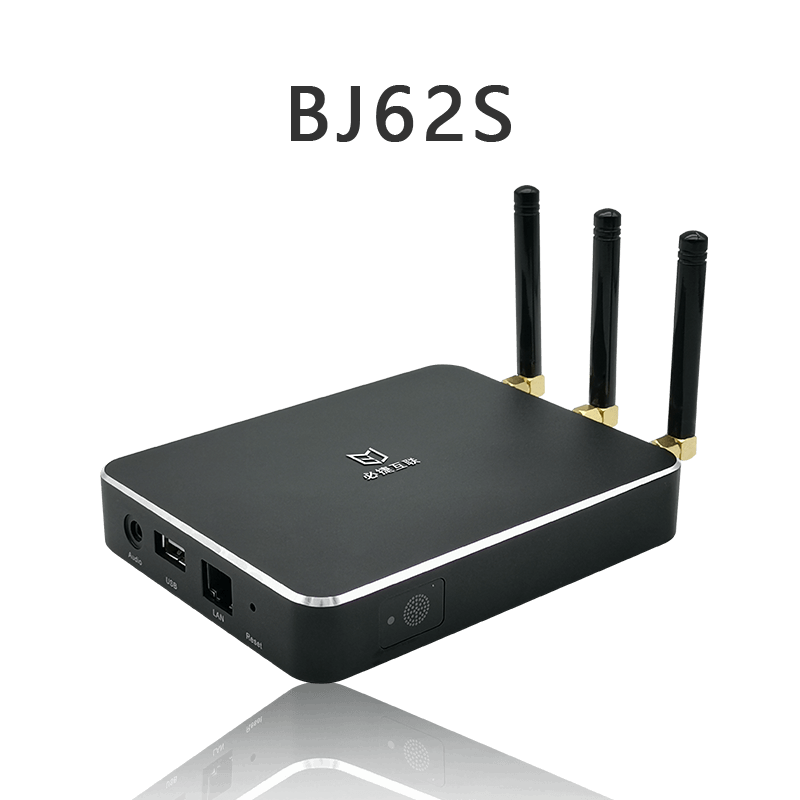 BiJie Meeting Box is a wireless display device that can wireless presentation your intelligent device such as phone, pad, laptop or pc on your big screen device. and with BiJie Meeting Box you do not need to install any software, you can easily cast your phone to TV or whatever. In addition, BiJie Meeting Box support all protocol Windows, Mac, Android or Googlecast.
Big screen, big entertainment.
Your phone keeps you connected with all of the latest media. And with these 3 different methods to choose from, you can find a quick and easy way to enjoy that media from the comfort of your own TV. Want to discover other ways that technology can improve your day? Visit Verizon's accessory page to browse the different gadgets and gears that fit right into your connected life.
*AirPlay is compatible with the second-generation Apple TV or later. AirPlay Mirroring is available with iPhone 4s or later, iPad Pro, iPad (2nd generation or later), iPad Air or later, iPad mini or later, and iPod touch (5th generation or later). AirPlay 2 may require a software update to existing speakers or new hardware depending on speaker manufacturer.