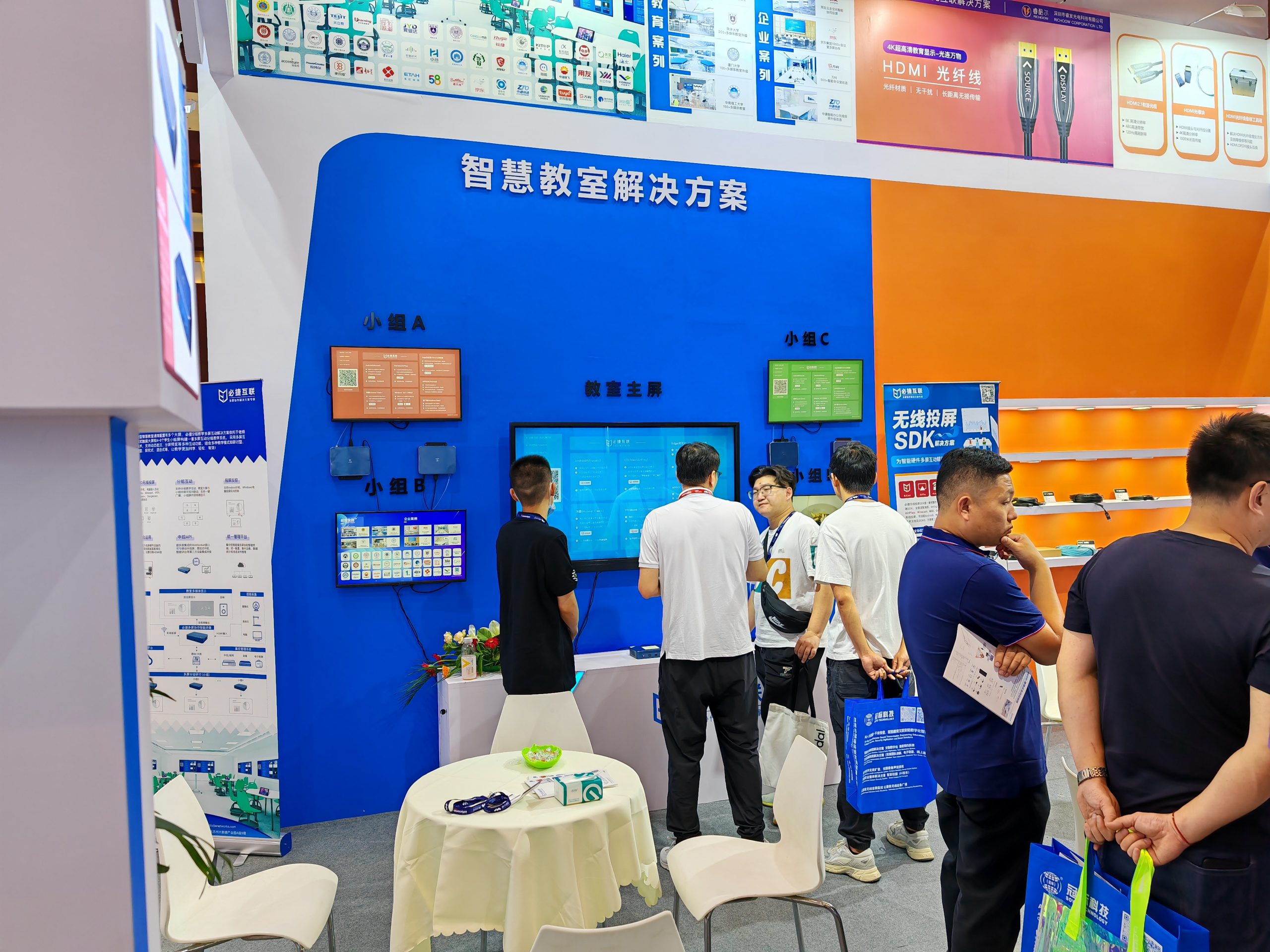 The multi machine linkage function of the interactive classroom allows teachers to operate all display screens and connect to the main screen using computers and mobile phones for normal teaching activities.This function can achieve touch feedback function, which means that the handwriting, annotation, and other operations of the teacher's touch screen are transmitted back to the computer, and the computer screen is controlled in reverse.At the same time, the multi machine linkage function can also achieve interaction between the classroom main screen and the group screen. The teacher's main screen image can be broadcasted to the group screen for the same screen display, or the group screen image can be dragged to the classroom main screen for display or distribution, so that the teaching teacher can share, transfer, and compare and evaluate the courseware.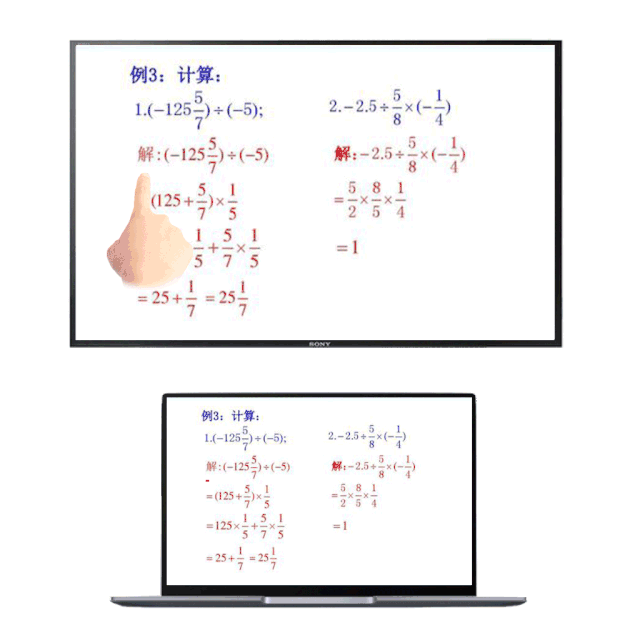 The linkage mode of the Bijie BJ66 wireless screen projector will have a broadcast function that supports the aggregation and display of group screen content on the main screen (the main screen can display up to 6 group screen content at the same time). The main screen content is broadcasted to the group screen, and a specific group can be specified to broadcast to other group screens.Combining the electronic whiteboard/annotation function, it is very suitable for use in teaching, which can strengthen communication and interaction between teachers and students, and enhance students' classroom participation.
The teacher can display multiple group screens simultaneously on the main screen through the drag and drop function on the main screen. The main screen can display up to six group screens simultaneously.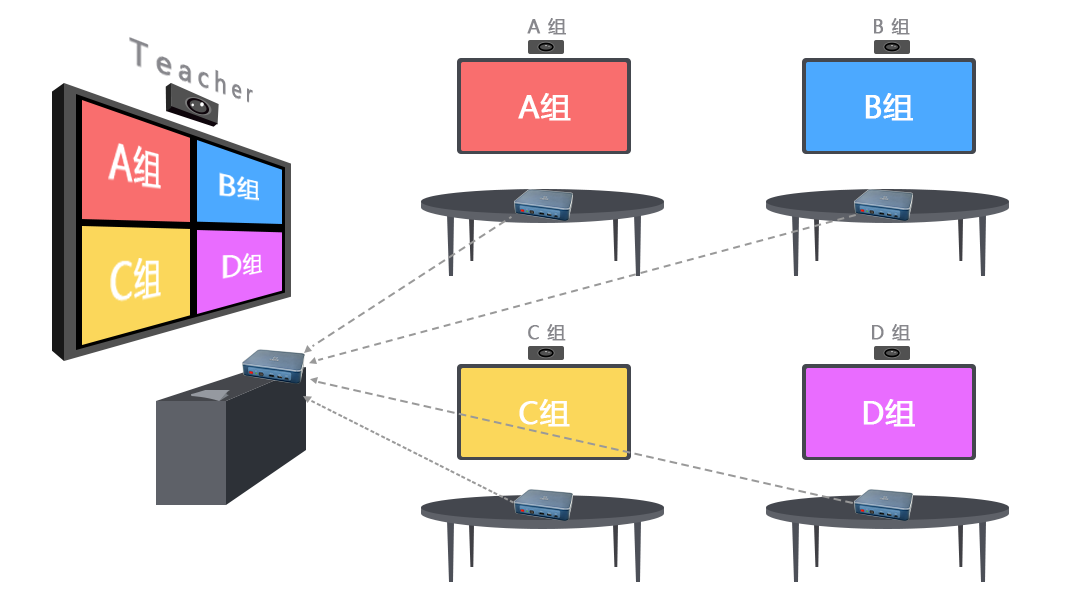 The teacher can synchronously push the main screen image to each group in the form of a broadcast.
Teachers can drag a group's screen to the main screen for display, and at the same time, broadcast the main screen image to other groups for sharing on the same screen.