In the era of Apple's iPad, most people will use the iPad as one of the three "fast-paced" entertainment devices, and most of them will use the iPad in their hands. Compared with the TV screen size, the iPad screen is really much smaller. In order to improve the visual experience, many small partners will choose the way to connect the iPad to the TV to convert the content in the iPad to the TV screen.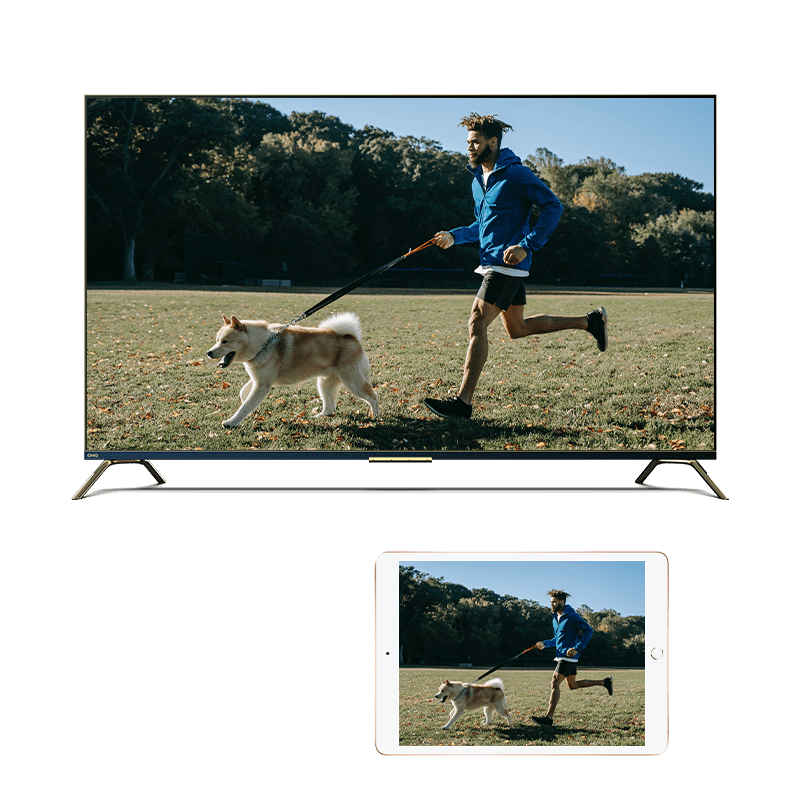 what are the conditions for the iPad to be projected into the TV?
requires that the iPad and the TV are in the same WLAN. In short, the WiFi connected to the TV is the same as the iPad. Because some TVs do not have WiFi connection function, they need to use set-top box. This will be slightly more complicated, but it is not that they can't cast the screen. How to project the
iPad to the TV
1. Turn on the settings on the TV, enter the network settings, and select the WiFi network to connect. If the TV is an old model, first connect the TV to the set-top box with WiFi function, and then install the projection software in the set-top box to connect to the network.
2. Then open the iPad settings, click WLAN, search for WiFi with the same name as the TV, and connect to join.
3. Then open the iPad control center by swiping down in the upper right corner of the screen, and then click the icon of the TV window in the control center.
4. The old IOS system is called airplay and the new iPad OS is called screen image. After clicking, a device list will appear, in which you can select a TV or set-top box.
5. After the connection is completed, the iPad screen will be displayed synchronously with the TV, and the screen projection will be completed.