Other wireless display technologies are available. The two most common are Airplay and Google Cast.


AirPlay is a technology provided by Apple Inc. that allows macOS, iOS and iPadOS devices to mirror displays wirelessly without an HDMi cable. The standard is built into nearly every Apple device available and provides an easy method of connection. Also called iOS/macOS screen mirroring, it is typically provided by Apple TV devices, although other devices are available that have AirPlay capability. AirPlay mainly works over a network but has Miracast-like peer-to-peer capabilities for very recently released macOS, iOS and iPadOS devices.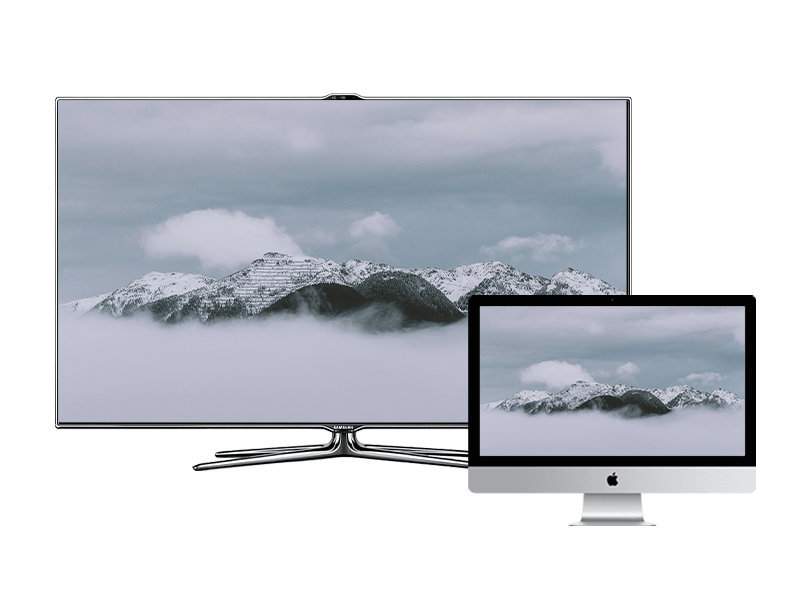 Google Cast is another tool provided by Google that cuts the HDMI cable to wirelessly display mobile and PC content to consumer displays. It's popular with consumers for its ability to wirelessly stream multimedia video content (HBO, YouTube, Netflix, etc.) to a display through a mobile device, and with schools for the inexpensive Chromebook computing devices. Google Cast is most often made available using the Google ChromeCast wireless dongle, although a number of consumer displays and other solutions now include Google Cast technology inside.
Unlike Miracast, Chromecast is not a screen mirroring tool. It is a dongle that plugs into your TV's HDMI port, and uses Wi-Fi to access the Internet.Google Cast and AirPlay are great tools for display content wirelessly from a subscription streaming video service, but are very limiting for enterprise deployments. For example, Chromecast does not support an on-screen PIN connection code or WPA2 Wi-Fi security standard which is widely used by schools and businesses to authenticate devices for security reasons.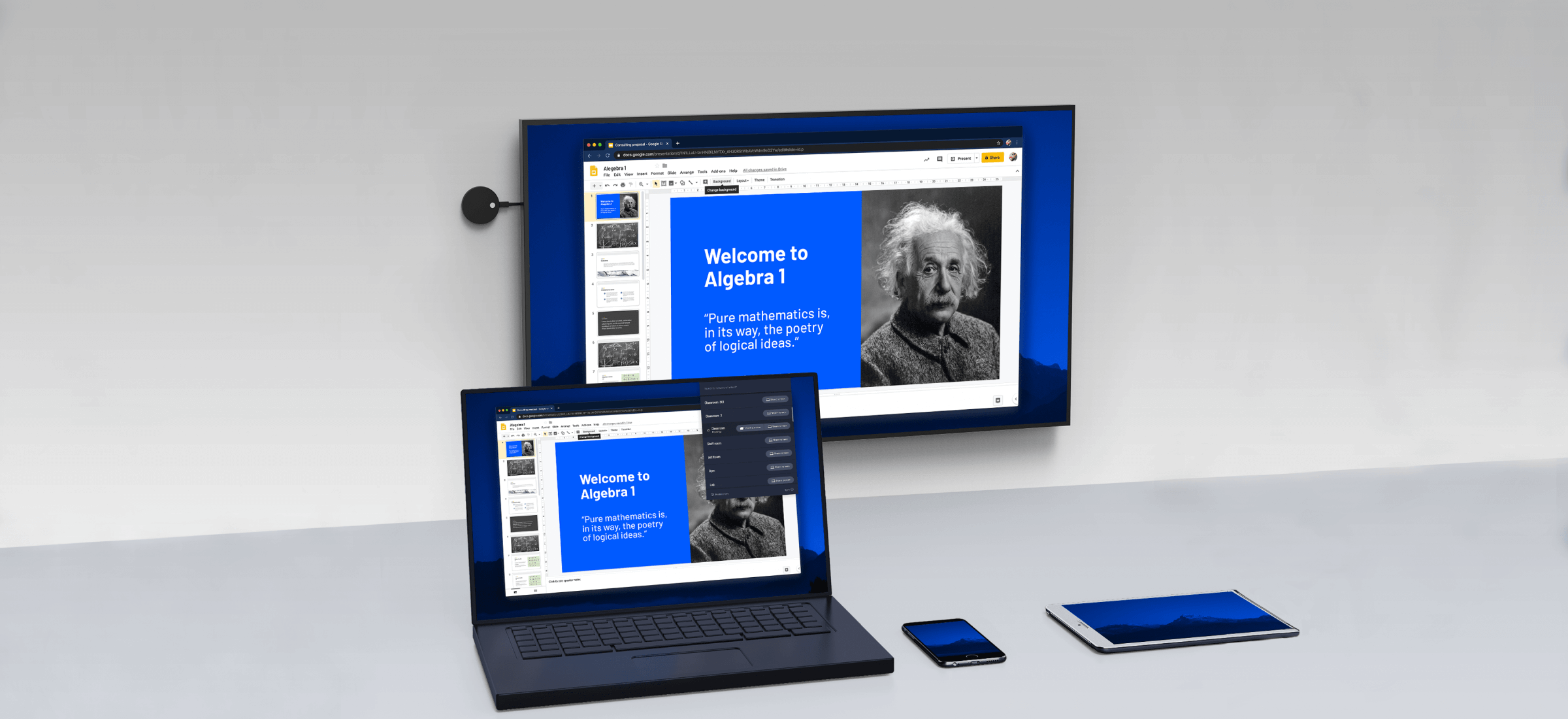 Google Cast and AirPlay implementations do not typically provide remote receiver management, touch or peripheral connection capability, peer-to-peer AGO-like direct connection mode, or the ability to integrate with guest devices that can't be on the same network. This creates an impossible situation when IT departments are responsible for managing hundreds of devices across campuses or meeting rooms.
The main advantages of native Miracast solutions with peer-to-peer support are the native support without apps and that no Wi-Fi connection, making Miracast the clear technology choice for enterprise and home computing environments dominated by Windows devices.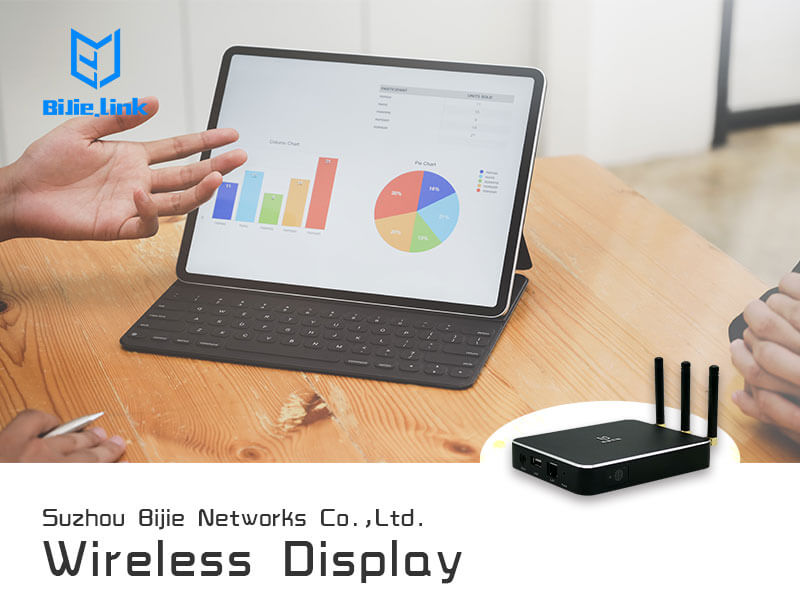 Because BYOD is very prevalent and popular in today's organizations and classrooms, BiJie  enterprise-grade receivers support all three technologies providing native screen mirroring capabilities in Windows, Apple, Android and Chromebook devices. BiJie users have the flexibility to use their favorite device.