What are the "airplay" and "mirast" interactive screens based on? Nowadays, multi screen interaction has become one of the important means of communication of family entertainment. Users can use the function of multi screen interaction to cast the TV on the mobile phone on the TV, cast the pictures on the tablet on the TV, and synchronize the content on the computer to the TV… It can not only bring great surprises to everyone's life, but also realize the diversification of living room / Office entertainment, which is widely used, The operation process is also very simple. Multi screen interaction is a technology that projects the multimedia content on different multimedia terminals such as mobile phones and tablets to different intelligent terminal devices through WiFi network connection based on DLNA protocol or flash connection protocol, airplay and miracast protocol.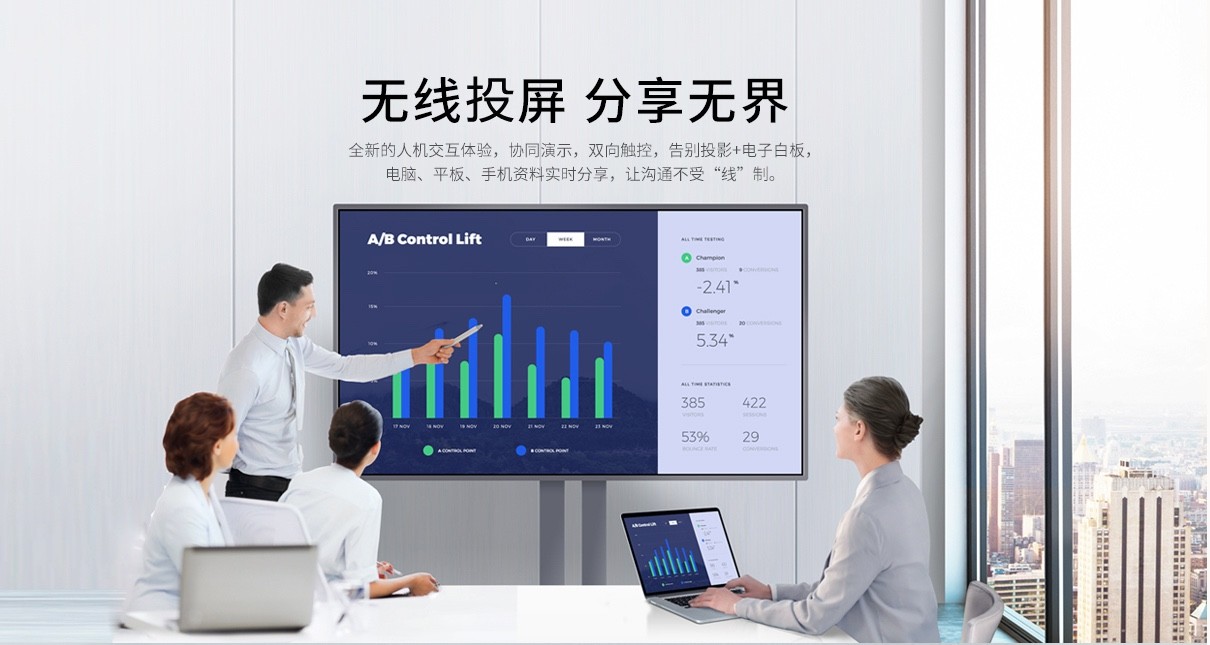 Bijie conference box does not need any data line or one key operation in the process of screen projection. It can freely connect mobile phones, tablets, laptops and other digital devices through Bijie conference box, and the picture can be quickly projected onto the large screen. Bijie conference box supports multiple wireless access modes without manual switching. In the
and
screen projection methods, Bijie conference box supports mainstream mobile intelligent terminals to be able to project the screen without installing any software. Bijie conference box supports wireless screen projection of mainstream systems in the market such as windows, Mac OS, Android and IOS, and is compatible with miracast, airplay, widi and bjcast (self-developed) screen projection protocols. As long as WiFi is used, the screen content of the screen projection terminal can be easily wirelessly projected onto the display screen. During the conference, any terminal can be directly connected to the Bijie conference box for wireless screen projection, which is not limited by the conference hardware equipment.