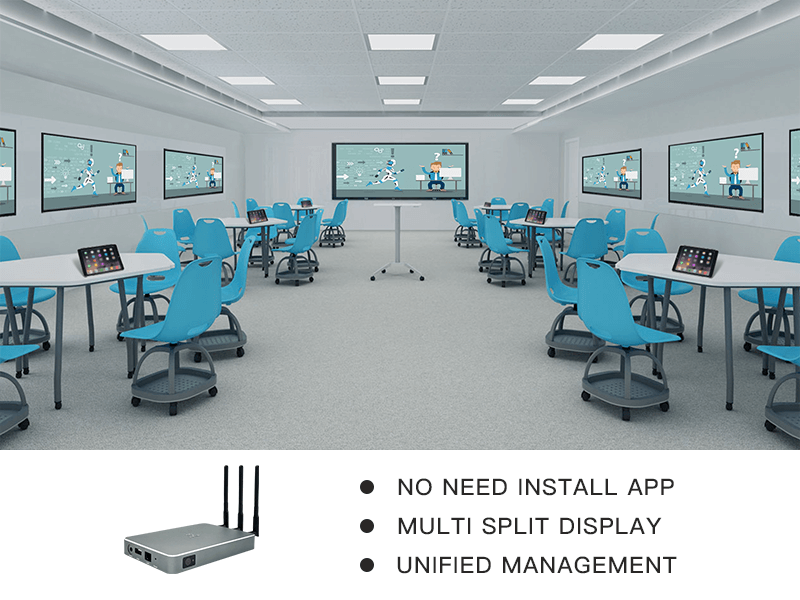 Active Learning Strategies help to initiate learners and instructors into effective ways to help everyone engage in activities based on ideas about how people learn. Multiple active learning strategies may be used in each of the active learning designs.
---
Active learning classroom provides a video routing solution used in multi-screen environments, such as active learning rooms, overflow spaces, and confidence monitors. The drag-and-drop interface allows users to quick and easy route video in real-time all using BiJie Interactive Boxes and without any software.
1.FOUR SLAVE SCREENS ON THE MASTER SCREEN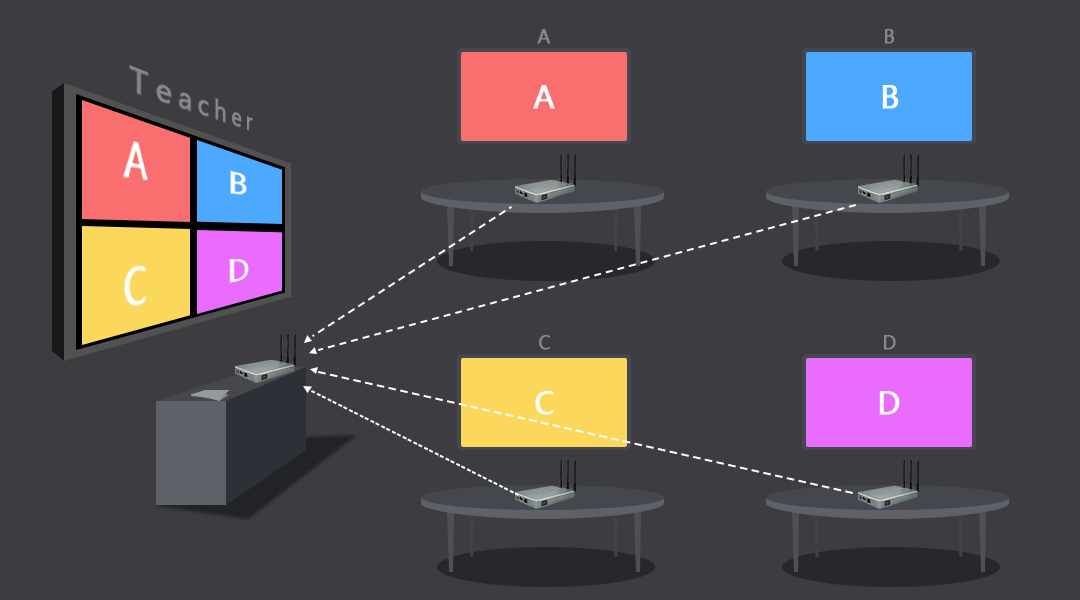 Through the drag function of the main screen, the teacher can display multiple group screens on the main screen at the same time. The main screen can display the screen images of 4 groups at the same time. 
2.MULTI SCREEN INTERACTION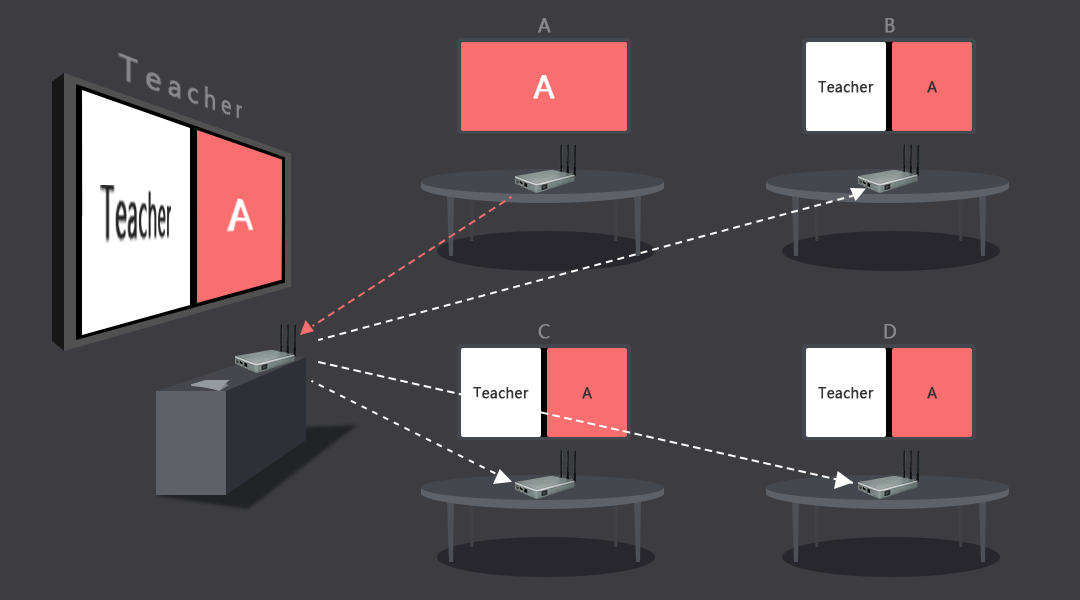 3.REVERSE CONTROL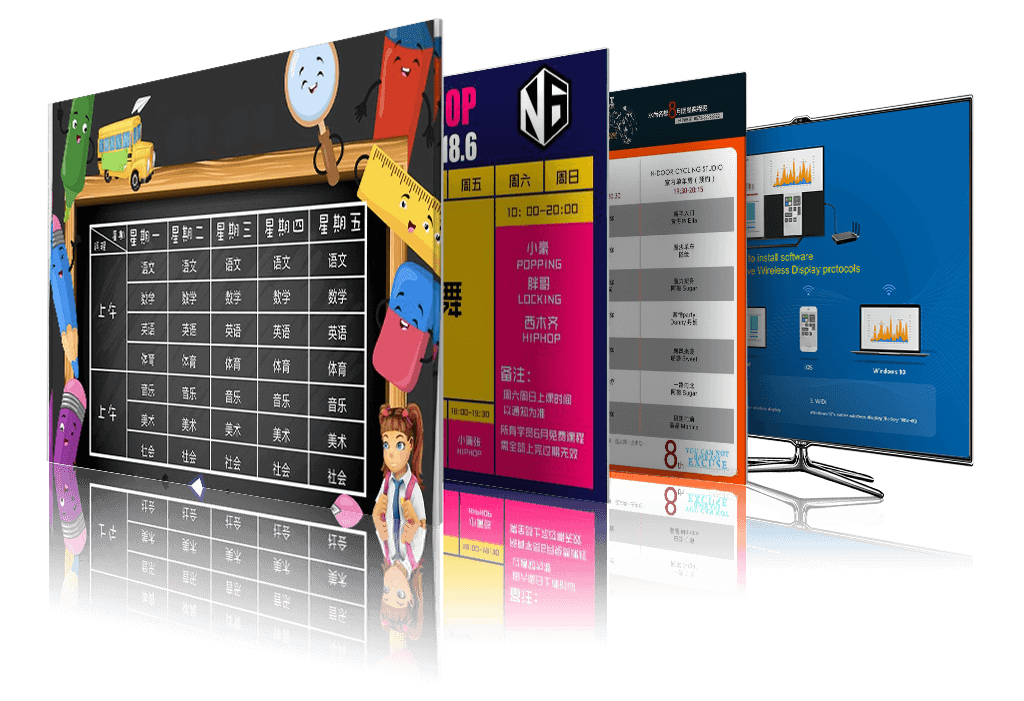 Bijie wireless interactive box supports reverse control of computer and mobile phone (some models do not support)
The teacher or student's intelligent terminal is displayed onto the large screen, and the teacher can reverse control the display terminal equipment on the large screen to perform page turning, rolling and other operations.