Screen mirroring an Android to a TV offers an easier alternative to hovering over your small device screen. While you may think that screen mirroring your device is unattainable because your device is older or you don't have a Wi-Fi enabled smart TV, there certainly are options available to make it a reality.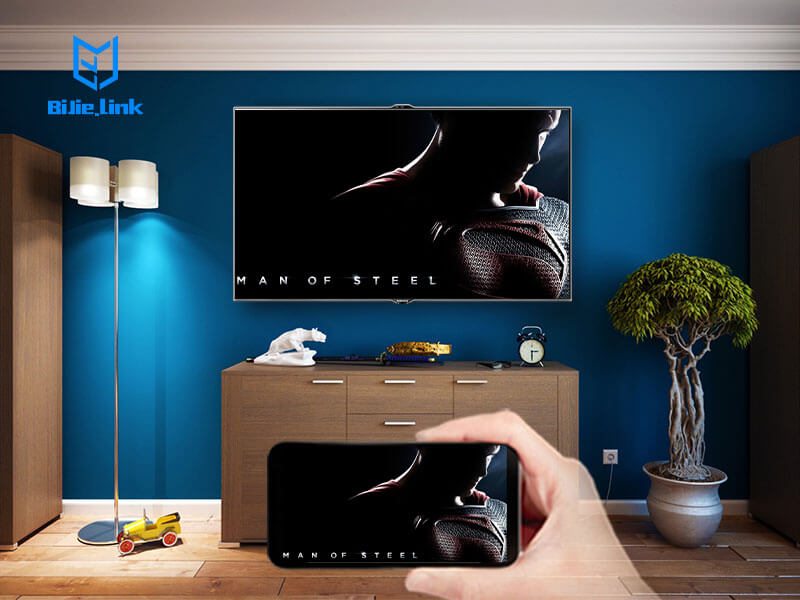 Wired Screen Mirroring
Using a wired connection is a great option for older devices running on earlier versions of Android operating systems. Older phones are less likely to have wireless technology built in to them that allows for wireless screen mirroring.
To screen mirror using a wired connection, you must first select a cable that is compatible with your device's charging port, such as a mini HDMI or micro HDMI cable. If you can't find a cable that matches your device, you may need to purchase an additional adapter. Once you plug the cable into your phone, plug the other end into your TV's HDMI port. Switch the TV input to the appropriate source and you should be able to see your device screen on the TV.
Wireless Screen Mirroring with Miracast
Many newer Android devices (4.2 or newer) feature screen mirroring technology called Miracast. Before screen mirroring your device, be sure you check for these three requirements:
A Miracast enabled Android device.
An open HDMI input on your TV.
A Miracast enabled TV or a Miracast adapter.
Wirelessly screen mirroring an Android device to a Miracast compatible TV is as simple as connecting the two devices to the same wireless network and pairing them through the screen mirroring functions in the settings application on your Android and TV.