Screen sharing or screen mirroring allows you to display your mobile device screen onto a TV. While wired connections used to be the standard, now there are easier wireless options to consider. When you want to wirelessly view your smartphone screen on a Samsung TV, first check for these three requirements: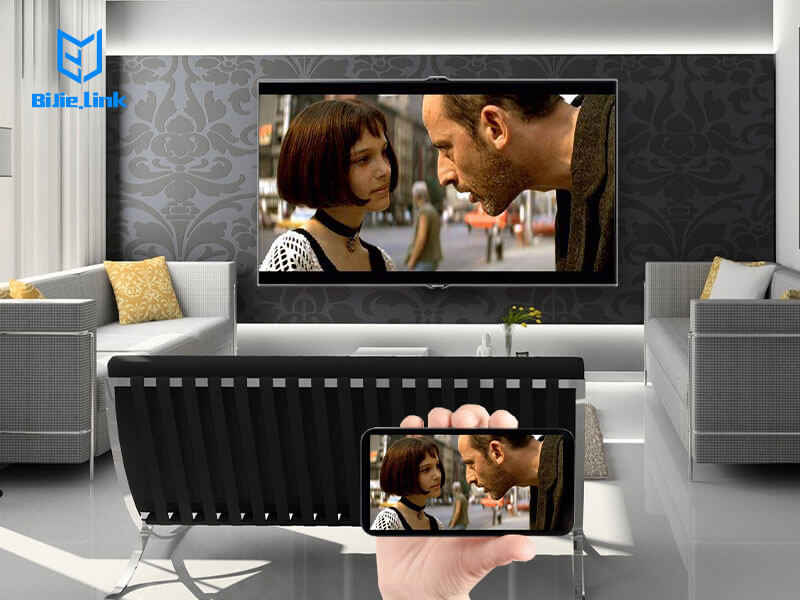 A Miracast compatible smartphone or device.
A Miracast compatible Samsung TV or wireless display adapter.
An open HDMI port on your TV.
The first two requirements have some wiggle room. For example, if the device you want to screen mirror isn't Miracast compatible, you can always opt for a wired connection, using a micro or mini HDMI cable. If you don't have a Miracast compatible TV, you can purchase a Miracast wireless display adapter that acts as a receiver and transforms your TV into a screen sharing hub.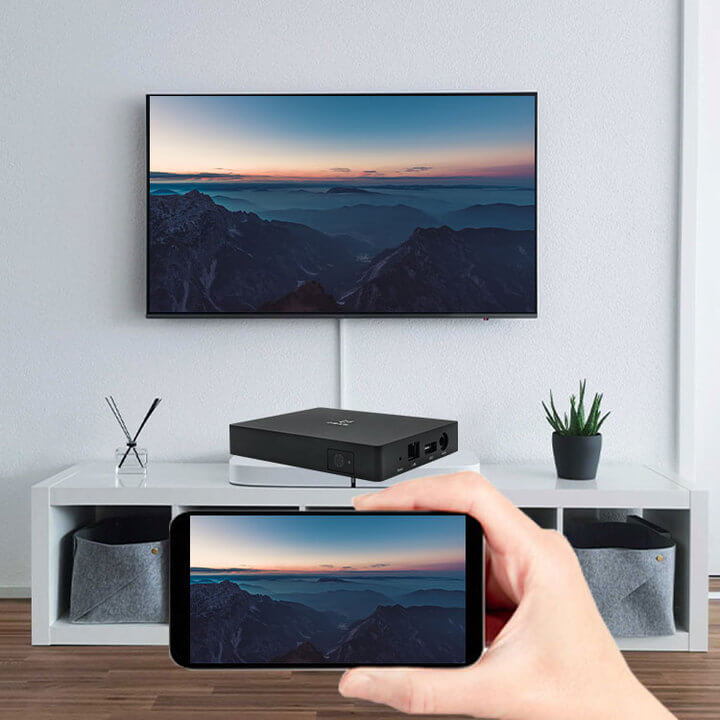 Wirelessly Screen Mirror to a Samsung Smart TV
Smartphones running on Android 4.2 or newer operating systems include a screen mirroring technology. For example, if you're using a Samsung smartphone to screen mirror, it may include something called Smart View, Samsung's version of screen mirroring. This feature can easily be used on Samsung TVs that feature Wi-Fi connectivity.
To pair a device with screen mirroring technology to your Samsung smart TV, first ensure that your devices are connected to the same Wi-Fi network. Then enable screen mirroring in the settings app of your device and on your smart TV. Select your Samsung TV from the list displayed on your device and follow the on-screen instructions to pair and begin screen mirroring.

Screen sharing to a Samsung HDTV that doesn't have Internet functionality is still possible thanks to wireless display adapters. These adapters are external devices that act as a receiver to your mobile device and establish a connection between your device and a Samsung TV.
There are many wireless display adapters available for purchase. Consider these requirements when selecting an adapter:
Wi-Fi Requirements – Some wireless display adapters require a WiFi connection to wirelessly screen mirror. These adapters may not be useful for those to travel frequently or are using it for business purposes.
Subscriptions/fees – Some adapters require a monthly subscription or fee in order to use screen mirroring features, while others only require the one-time cost of purchasing the adapter itself.
Additional Apps – If you're not fond of a cluttered phone screen or have limited storage space, be sure that the wireless display adapter you choose doesn't require downloading an additional app.