What is a DLNA screen? What is Miracast Screen Image?
DLNA Screen: DNLA, DigitalLiving Network Alliance, is a set of protocol for interconnection between PC, mobile devices and consumer appliances initiated by SONY, Intel and Microsoft. Their mission statement is to "enjoy music, photos and videos anytime, anywhere." Currently, DLNA is supported by PCS, most TVS, Android devices, and audio devices with network functions (such as SONY X77/X88/X99 wireless speakers), and IOS devices can support DLNA through third-party apps.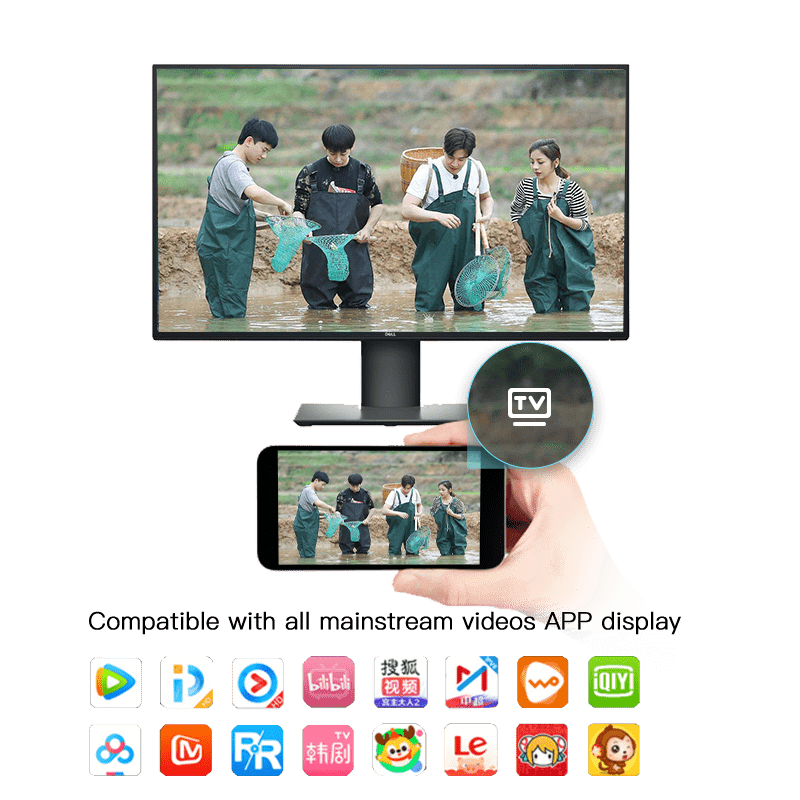 Miracast Screen image:
Miracast is a wireless display standard based on Wi-Fi direct connection developed by the Wi-Fi Alliance in 2012. Devices that support the standard allow video images to be shared wirelessly, such as a mobile phone which, through Miracast, can play a film or photo directly to a television or other device without being affected by the length of the connected cable. Unlike the DLNA, Miracast also has an AirPlay-like mirroring function that allows content from a phone's screen to be projected directly onto a high-definition TV screen, allowing you to play games through it.