Active learning classroom feature "round or curved tables with moveable seating that allow students to face each other and thus support small-group work. The tables are often paired with their own whiteboards for brainstorming and diagramming" (Baepler, et al., 2016). Some ALCs also feature multiple displays, allowing instructors and students to project their laptops around the room, and some include microphones for sound projection. Wifi and power is critical for student laptops and smart phones.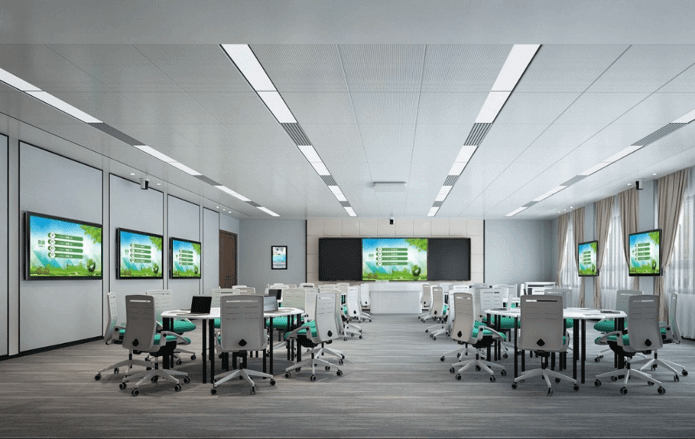 In the STEM disciplines (science, technology, engineering, mathematics), active learning instruction, defined as practice that "engages students in the process of learning through activities and/or discussion in class, as opposed to passively listening to an expert," is known to be more effective than traditional lecturing for student learning and student success (Freeman et al., 2014). The research is clear: If your instruction involves "continuous exposition by the teacher," there's a better way to teach. That's true in the STEM disciplines, and it's likely true in other fields, too, although there's not as much research on active learning in, say, the humanities.
Active learning classrooms are useful, then, because research shows that the affordances of ALCs facilitate adoption of active learning instruction, which leads to greater student learning (Whiteside, Brooks, & Walker, 2010; Baepler, Walker, & Driessen, 2014).