What is Miracast Wireless Projector?
Cell phones, computers and televisions use Miracast to project screens. Do you know Miracast protocol? Do you know Miracast?
Miracast Projection screen
What is Miracast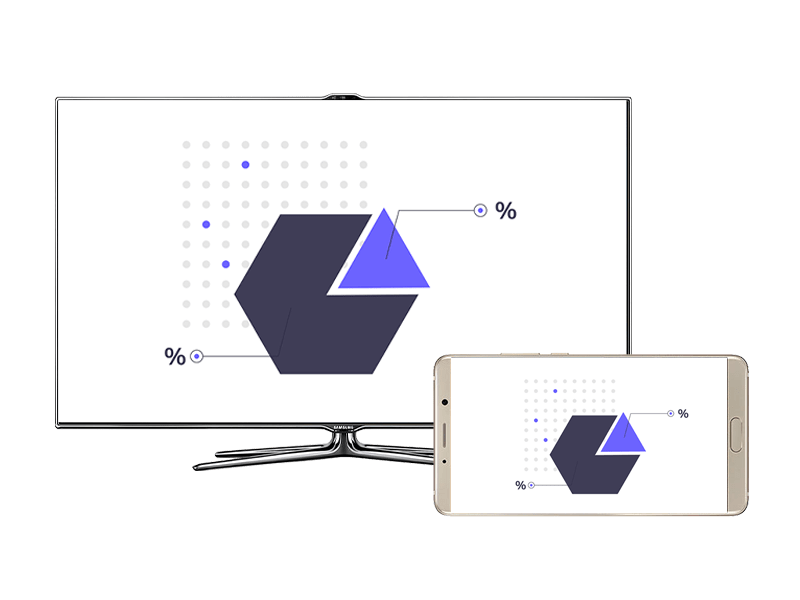 Miracast is the most intuitive in Miracast for Android phones and Miracast for smart TVS that support the projection. And of course this is the representation, in fact Miracast protocol is used in the screen projection.
Miracast protocol
Miracast, formerly known as Wi-FiDisplay, is a widely supported industry standard developed by the Wi-Fi Alliance. Miracast certifications currently exist in more than 1,000 Miracast products, including more than 200 "source" devices (which provide the source of content) and 800 "receive" devices (which ultimately play content). Miracast, Airplay, and DLNA are the three major screen projection protocols with the largest user base.
Miracast Projection screen
Miracast mirrors screen video or audio content from one device to another nearby device via Wi-Fi and includes multiple configurations that allow simple and secure discovery and matching of devices. With this technology, you can share multimedia content from mobile devices such as phones and tablets to larger screen devices such as televisions. Sometimes our phones, computers and TVS don't succeed because our hardware devices don't support it, and we have to have hardware support if we don't have software support.
How is Miracast projected?
As wireless media sharing becomes increasingly popular, Miracast is poised for mass adoption. The original Miracast screen projection must be on the same LAN, but Miracast screen projection can be matched within a certain range — similar to Bluetooth, when one device is enabled, other devices can be found nearby.
Miracast Projection screen
If you are attending a conference and want to share files from your smartphone. Ideally, you want to play the files through the HDTV in your room. Do you need to plug in a cable or transfer photos to an SD card or USB flash drive before uploading them to your TV?
No! Miracast, the Miracast protocol for our Android phones, allows you to share smartphone screen images, videos and photos directly to your TV over WIFI, without the need for cumbersome cables or storage devices.