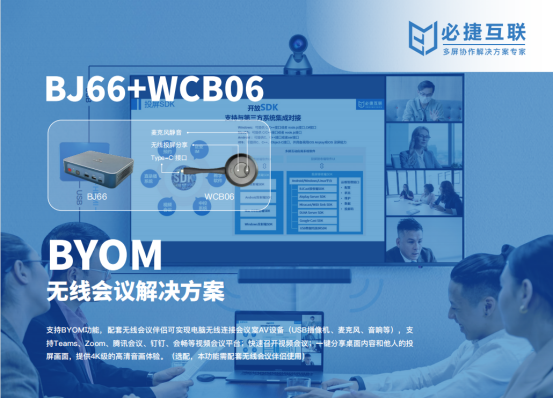 The core functions of the wireless conference solution are wireless conference, AV device interface priority, anti-mirroring function, wireless screen projection; Need to use BJ66 wireless conference terminal +WCB06 wireless conference companion.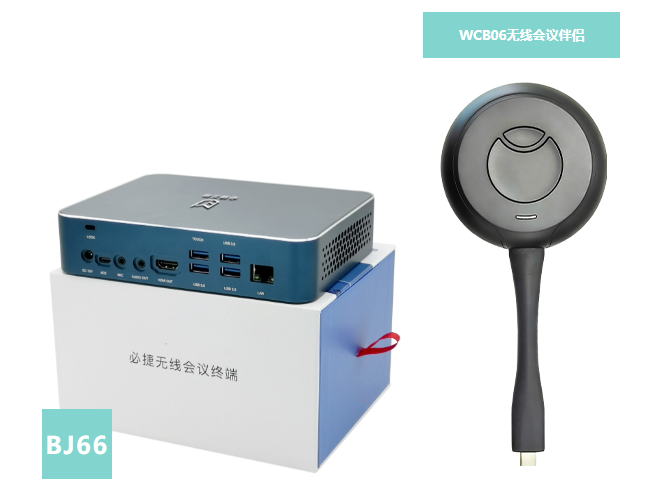 The terminal is connected to the large screen through the HDMI cable, the camera and microphone are connected to the terminal through the USB cable, the pigtail is inserted into the computer, and the camera and microphone of the access box are connected wirelessly. Click the small button to control the sound on and off;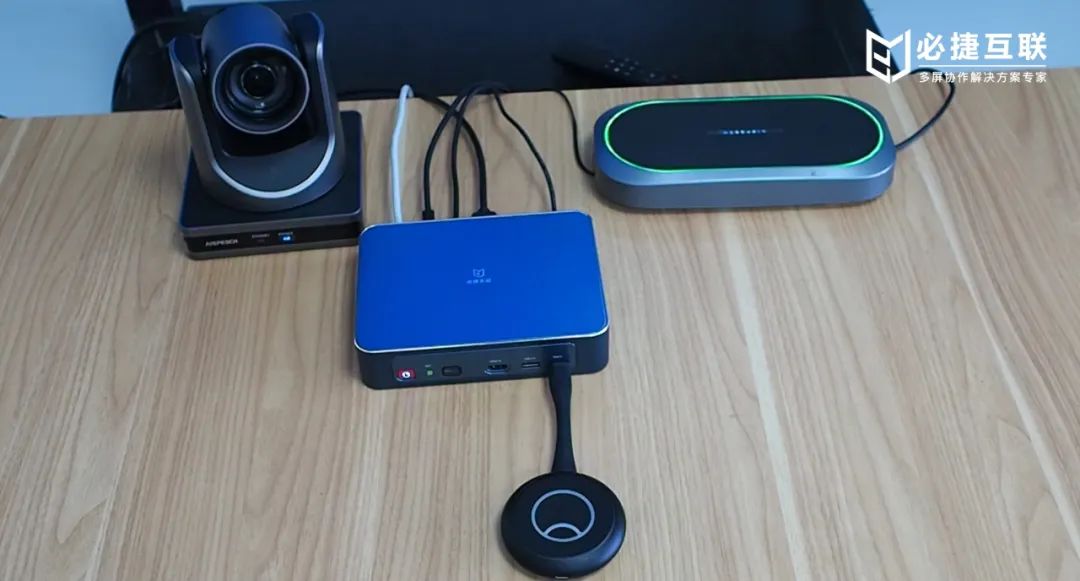 AV device interface priority
On the web management platform, set the interface of camera and microphone first, the camera can set the USB interface or HDMI interface first, and the microphone can set the USB interface or 3.5mm audio interface first.
In the remote conference room, long press the small button to open the anti-mirror mode, and share the screen image of local participants to remote participants;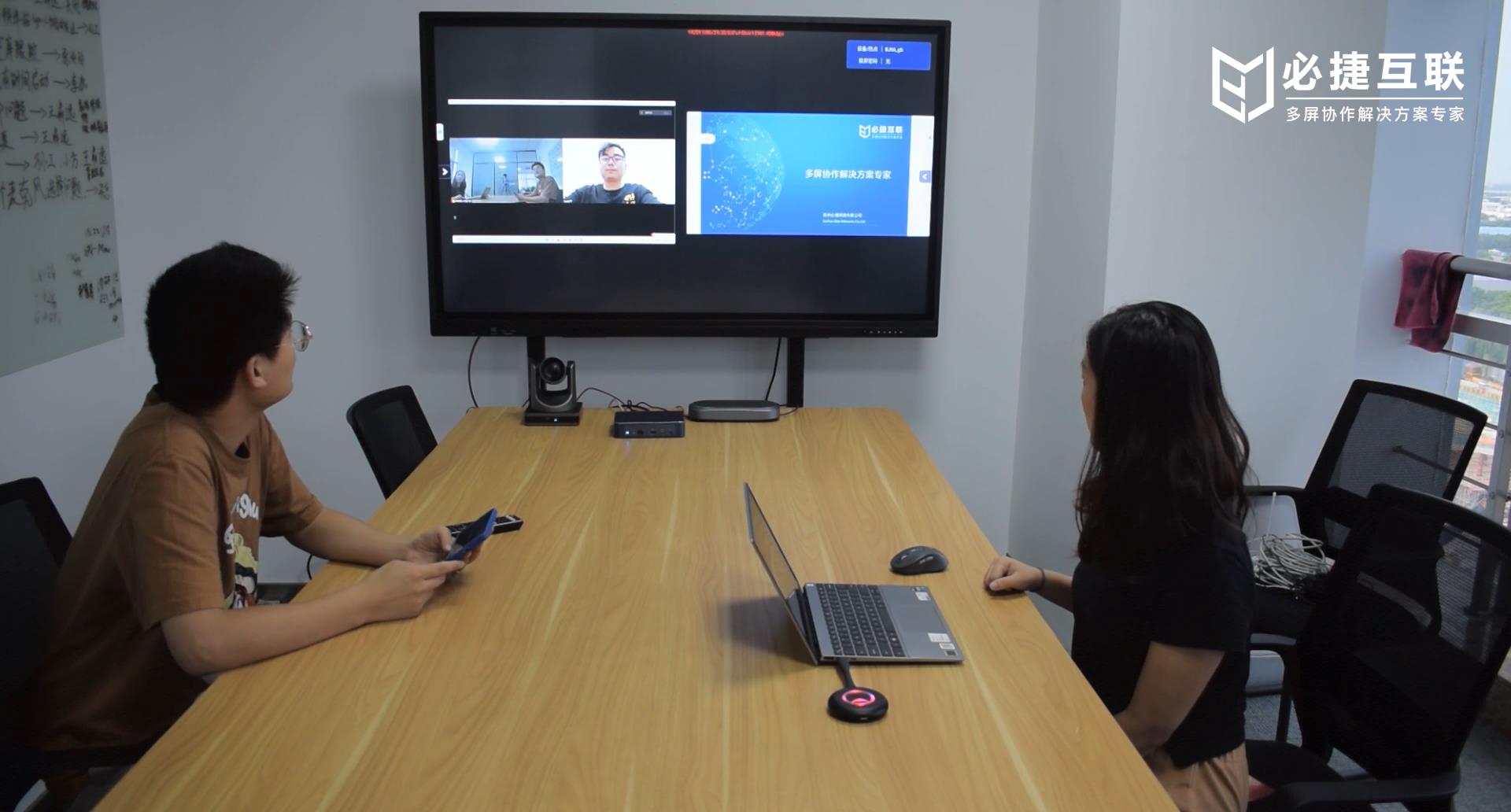 Wireless projection screen
4K HD collaborative sharing, braid into the computer, click the big button, high-definition screen.