Wireless screen projector – Bijie wireless screen projector – small box with great effect
There are currently three types of projection boxes available at Bijie, namely BJ60s, BJ66, and BJ80. Each of the three products has its own advantages and can meet your needs in different scenarios such as wireless projection, interactive projection, and wireless conferences.
BJ60s is mainly used for wireless screen projection scenarios, where connecting the box allows for computer, mobile phone, or tablet screen projection to display devices such as TVs and projectors;
BJ66 is divided into a conference version and an interactive version, which is applied to wireless conferences and multi person remote conference scenarios; The interactive version is applied to scenes in interactive classrooms to meet the needs of teacher-student interaction and multi-screen interaction;
BJ80 is also divided into standard and educational versions. The standard version is used in conference settings, while the educational version is mainly used in educational settings.

In addition to the above products, Bijie and Enterprise WeChat have also launched the Enterprise Micro version wireless screen projector, which is more suitable for enterprise office work.
A product has many functions, and each function is the work of an engineer. Features such as wireless screen projection and multi screen interaction are all included in these products, such as support for BYOD device (Android, iOS, Mac, Windows) screen projection, compatibility with AirPlay, Miracast, WiDi, Googlecast, BJCast, Cast+protocols; Support counter control; Support scanning and screen casting with code casting; Provide AP hotspot coverage function; Can provide a wireless projection SDK development kit; Support information publishing and unified platform management, etc.
For a detailed product introduction, you can click on the article "Product Comparison: Which is more suitable for you, BJ60s BJ66 BJ80. Here are three specific features that may make your work more convenient. Let's take a look together.
Watermark function
Advantages | Watermark Traceability① Add watermarks to alert employees to confidentiality; ② Narrowing down the scope and tracing the source;③ Anti counterfeit watermark to prevent illegal tampering;

④ Provide an interface and customize the name.

Specific setting steps:

Step 1: Open the webpage and enter the local web of the box;

Step 2: Click on the [Screen Projection Settings] page and find the [Screen Projection Watermark Switch];

Step 3: Click on the screen watermark switch to turn on the watermark;

Step 4: Adjust settings, including tilt angle, size, spacing, text color, etc;

Step 5: When the mobile phone/computer is projecting, a watermark is displayed on the screen (default watermark is the projection device+projection time)
Bullet screen function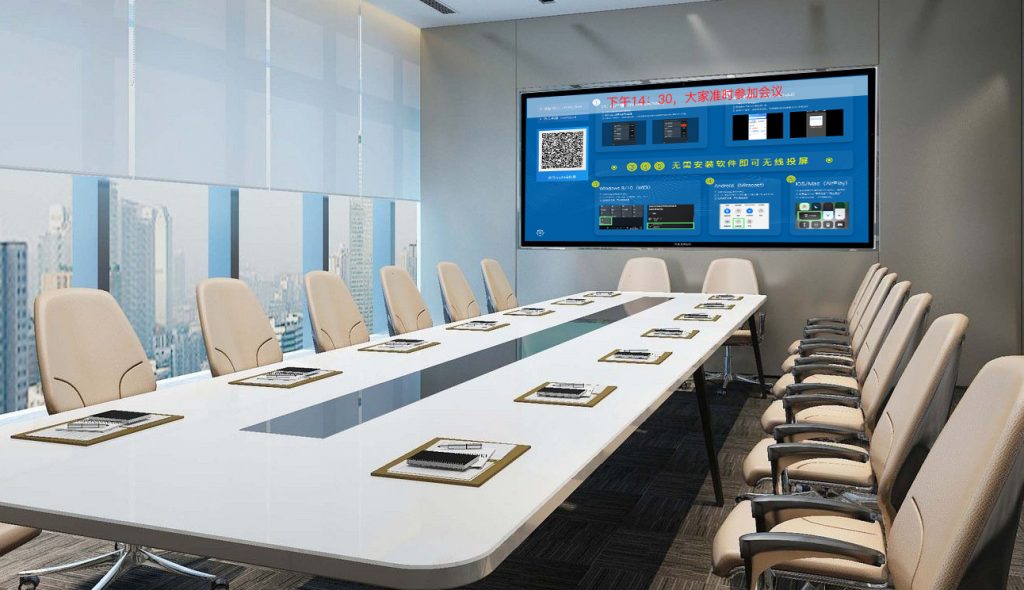 Advantages | Information Release① Public information can be pushed through barrage, making it convenient and flexible; ② The information is released quickly and accurately, and the notification content is clear at a glance;③ Reduced labor costs and some management costs;

Specific setting steps:

Step 1: Open the webpage and enter the local web of the box;

Step 2: Editable title, subtitles, template selection, font, font size, font color, background color, margin, subtitle position, background width, scrolling direction, scrolling speed, etc;

Step 3: Start "Information Publishing" to "send" the set barrage to the screen.
Subtitle function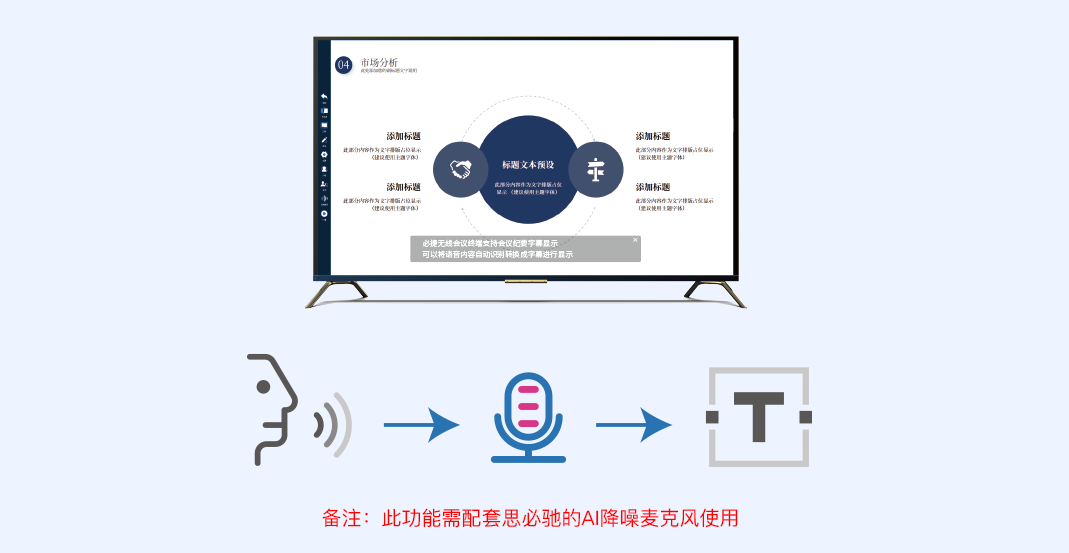 Advantages | Voice to Text① Real time voice to text conversion; ② Enhance the understanding and memory of attendees;③ When you can't hear the voice of the presenter clearly, you can watch the subtitles;

Specific setting steps:

Step 1: Connect the microphone through the USB interface;

Step 2: Click on the sidebar to open the subtitle function;

Step 3: Input voice, which can be subtitled in real-time;

Step 4: Exit button in the upper right corner of the subtitle to exit the subtitle.