Smart TVs are now integrating Apple's AirPlay 2 technology. That was one of the big stories of CES 2019, where many TV manufacturers simultaneously announced AirPlay was coming to their TVs. Some are even updating existing TVs with AirPlay.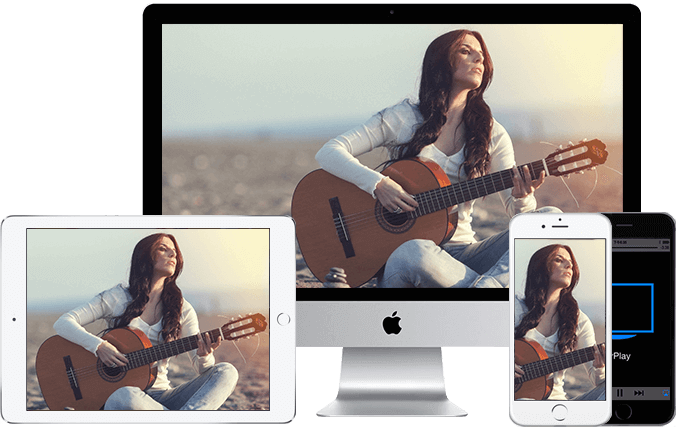 What Is AirPlay 2?
Apple's AirPlay 2 standard lets you use Apple devices to control media playback, stream audio, mirror your screen, or do other similar things. It's built into Apple devices like the iPhone, iPad, and Mac. Think of it a bit like Apple's version of Chromecast.
Previously, you could use AirPlay with your TV—but only if you purchased an Apple TV and connected it to your TV. There are unofficial AirPlay receiver software programs you can run on a PC or Mac connected to your TV, but nothing official. Now, AirPlay will be integrated into many smart TVs from many manufacturers.
This isn't a replacement for Google's Chromecast. We saw TVs that had both Chromecast and AirPlay integrated. You can use whichever your devices work best with. Choice is great!
AirPlay isn't officially supported on Windows, but VideoLAN has announced plans to integrate AirPlay support into a future version of the popular VLC Media Player. VLC already has built-in support for Chromecasting, too.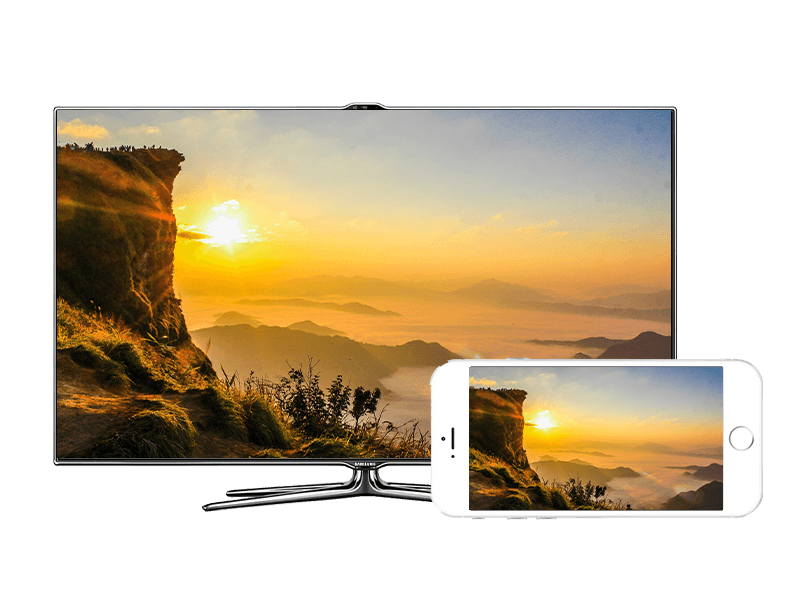 What Can I Use It For?
Here are some things you can do with AirPlay:
Browse for something to watch on Netflix, iTunes, or another service on your iPhone and send it to your TV, using your iPhone to control playback. The TV will stream the content from the cloud.
Show photos and videos from your iPhone on the TV, controlling the presentation on your phone.
Play music (or any other audio) on your TV and synchronize it to

 

multiple AirPlay 2-compatible speakers

 

elsewhere in your home.
Mirror your iPhone, iPad, or Mac's screen

 

to your TV.
RELATED: How to Use Apple's New Multi-Room Audio Features in AirPlay 2
How Can I Use AirPlay on a TV?
We saw AirPlay on smart TVs in action at CES 2019, and it will come to consumer TVs soon.
When you have a TV that supports AirPlay integration, that TV will appear as an AirPlay device on your iPhone, iPad, or Mac. You can select your smart TV just like you'd select an Apple TV, HomePod, or other AirPlay-enabled devices.
In other words, it's just like using AirPlay with an Apple TV today, but you don't need any extra hardware.
We also saw TVs that integrated information about AirPlay right into their home screen. You can select the "AirPlay" option on your TV's home screen to see instructions describing how to use AirPlay with your TV.
What About HomeKit and iTunes?
Some TVs are also integrating HomeKit support, which will let you use Siri to control your TV like any other another smart home device. Other TVs are integrating a built-in iTunes Movies & TV Shows app so you can watch iTunes videos on your TV without any Apple devices.
Different TV manufacturers are choosing to support different features. Some TVs have AirPlay and HomeKit but no built-in iTunes, while other TVs have AirPlay and iTunes with no built-in HomeKit.
Specifically, we know that Samsung TVs will get AirPlay 2 and iTunes, but not HomeKit. LG and Vizio TVs will get AirPlay 2 and HomeKit, but not iTunes. However, you can always stream video content from iTunes to your TV using AirPlay 2.