We mentioned that AirPlay allows you to mirror your screen to your selected smart TV, so you may be wondering what the difference between mirroring and casting really is.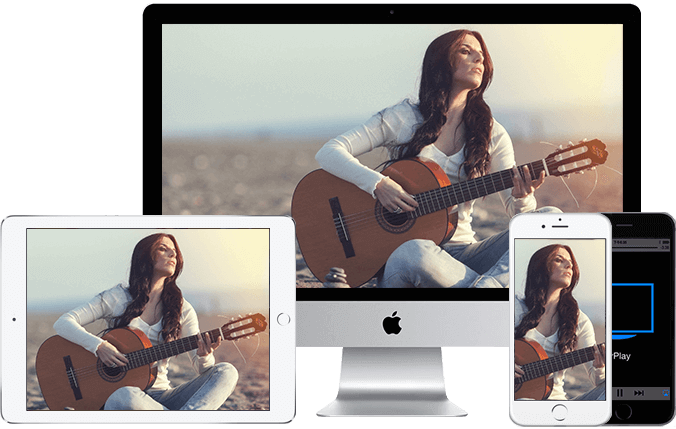 How to use Airplay on Samsung TV: getting started
If you're ready to start sharing your content via AirPlay then you are going to need to make sure that the wi-fi is enabled on your Samsung Smart TV and connected to the same network as your Apple device. Once that step is done, the rest is easy.
From an iPhone or iPad
Find the video or music you want to share with your screen.
Tap the AirPlay icon which you'll find on the bottom of the screen. It looks like a TV with a small triangle in the bottom. Most well-known apps such as Netflix, BBC iPlayer and Amazon Prime video support AirPlay so won't need to hunt around for it.
Select your compatible Samsung TV, and you're done! You'll be able to view your content on your big screen. If you see a code displayed, though, you will need to input this before your video or audio starts to play on screen.
If you want to adjust any of the settings, swipe down on your iPhone or iPad from the upper edge of the screen, and you'll find the control centre which will allow you to adjust the volume as well as options such as play, pause, fast forward and rewind.
You can also stop casting by either closing the video or music app down or by tapping on the AirPlay app and uncheck the TV from the list.
From a Mac
Make sure that your Mac and TV are on the same network.
You'll find the AirPlay status in the menu bar of your Mac, so choose your TV (and don't forget if you've renamed your TV such as bedroom or living room) and select.
It's that easy. To end casting, click the AirPlay icon and turn it off.
How to share photos
One of the really cool features included in the AirPlay 2 function on your Samsung TV is that you can share your photos directly to your TV. This is perfect if you want to sit with a glass of wine and reminisce about your holiday or even if you're making plans and want to go over some images.
To do this, open the photos app on your iPhone or iPad, select the photo, video or slideshow you want to share and then tap the share icon which you'll find at the bottom of the screen. Next, select AirPlay and tap the TV you want to stream to.