Bijie AR00 portable wireless screen projector, easy to achieve mobile phone tablet screen AR glasses
With the arrival of "meta-universe" and 5G commercial use, AR has gradually penetrated from the original field of live broadcasting, games and entertainment to the field of medical care, industry and education, realizing rapid development. AR smart glasses have also entered the field of vision of more consumers.
Many consumers want to be able to project video from their phones, tablets or computers onto AR glasses. In order to meet the above needs, Betjie Internet launched the AR00 portable wireless projector.
AR00 portable wireless screen projector is a special wireless screen projector for AR glasses, the body is small, the size is only 112.56010mm, very convenient to carry.
The AR00 has two Type-C ports and a USB port on the projector, and supports dual output of Type-C and HDMI. The power button and volume control button are located on the side of the body.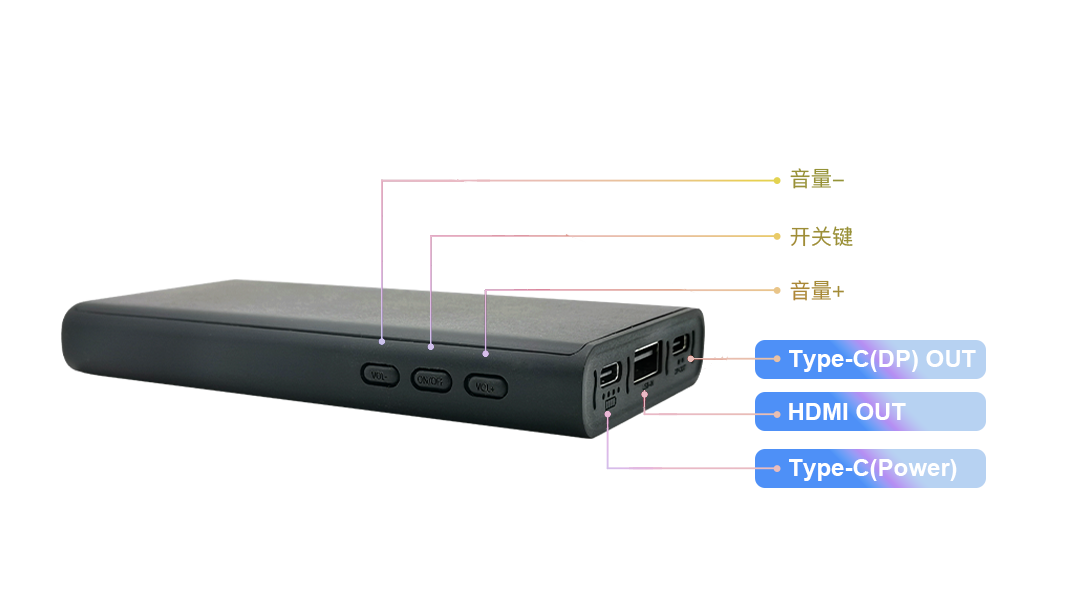 Built-in 5000mAh lithium battery
Support 1080P HD display