the "annual brand selection of digital audio-visual engineering network" sponsored by digital audio-visual engineering network, digital audio-visual engineering organizing committee and digital audio-visual engineering magazine has been successfully held for the 13th consecutive year. Suzhou Bijie Network Co., Ltd. (Bijie) won the award of "well-known brand of wireless collaboration system in 2021".
Suzhou Bijie Network Co., Ltd. (Bijie) is a high-tech enterprise focusing on multi screen collaboration solutions. It provides international quality and technology leading wireless transmission and intelligent collaboration products and solutions, covering finance, education, logistics, industry, security, real estate, retail, advertising and other industries. It is committed to wireless projection, conference box, multi screen interaction and rich intelligent office Smart education products help enterprises and customers improve office learning efficiency and solve communication management problems.
and
Bijie's wireless image transmission, media fusion processing and efficient office intelligent products maintain a leading position in many fields, and bj80 multi screen collaborative intelligent terminal (enterprise version) supports information release function; Bj80 multi screen cooperative intelligent terminal (Education version) supports multi machine linkage, grouping screen projection and same screen broadcasting; Both systems support dual HDMI output / input, WiFi 6 and Poe power supply. It supports screen projection and anti control, electronic whiteboard and annotation, and can support 9-way screen projection display at most.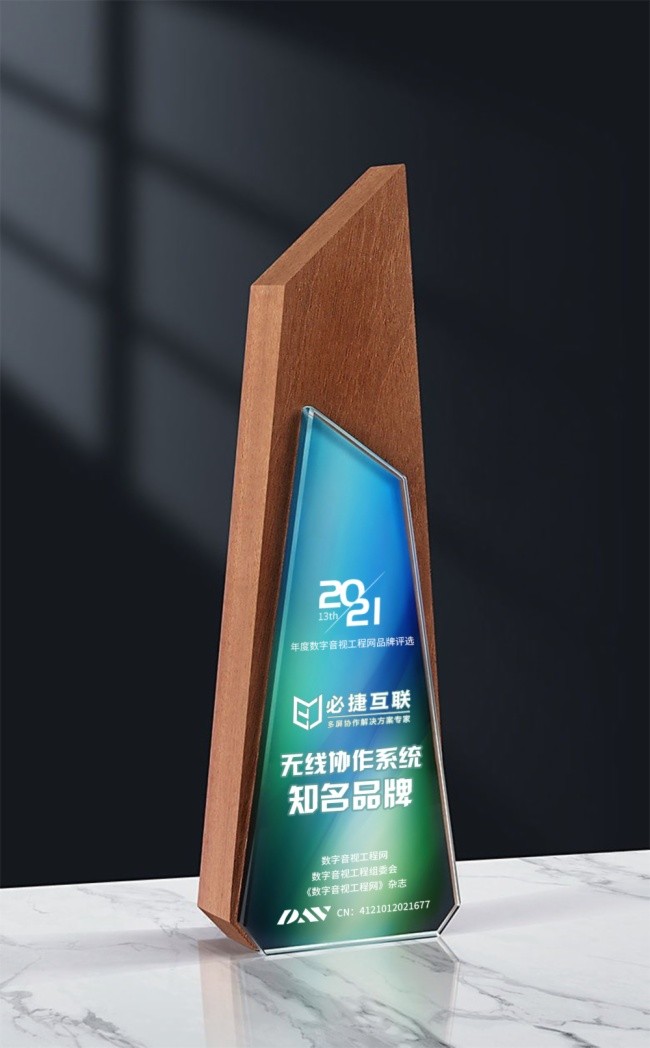 Suzhou Bijie network company has strong independent R & D and innovation strength to help customers realize the interconnection and intelligent cooperation of intelligent display devices, and improve work efficiency and product competitiveness. Congratulations to Bijie for winning the "2021 famous brand of wireless collaboration system".