Sometimes your laptop screen just isn't big enough. Here's how to set up your TV as a second display for your PC so you can use it for everything from streaming movies to online classes.
The computer is where many of us spend a good deal of our day working. It's also where students will likely be spending a lot of time taking classes for the foreseeable future. And it just so happens to be the ultimate media and gaming device, capable of playing more music, video, and games than any other platform. There's just one catch: Most monitors (and all laptop displays) are smaller than the average TV. So why not connect your laptop to your TV for a far more compelling work and learning experience on a bigger screen?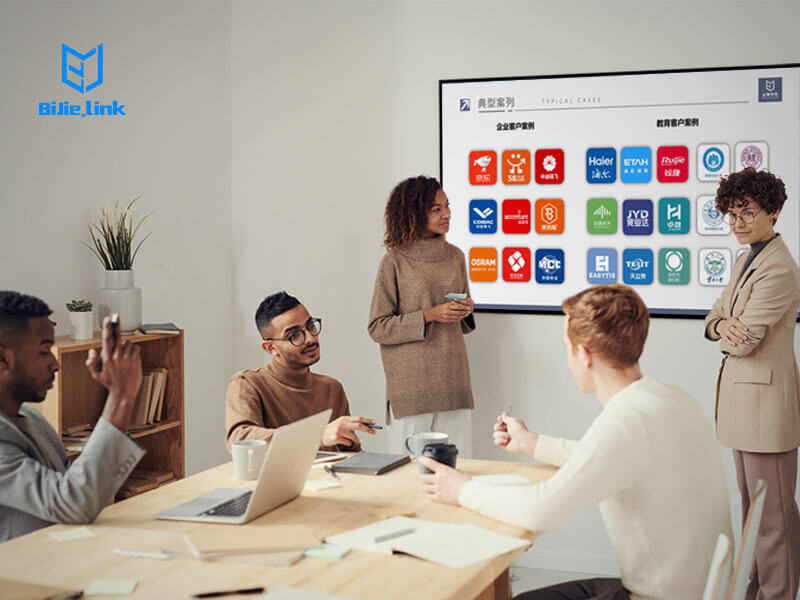 You can, and there are several different ways to do it. Not every method is suitable for every situation, though. Depending on where your TV is, where your computer is, how your home is set up, and what media you plan to use your TV screen for, you need to consider exactly how to connect your laptop to your TV.
AirPlay is a proprietary protocol stack/suite developed by Apple Inc. that allows wireless streaming between devices of audio, video, device screens, and photos, together with related metadata.
If you are have Mac book, you can use Airplay.
Miracast is a standard for wireless connections from sending devices (such as laptops, tablets, or smartphones) to display receivers (such as TVs, monitors, or projectors), introduced in 2012 by the Wi-Fi Alliance. It can roughly be described as "HDMI over Wi-Fi", replacing the cable from the device to the display.
If you are an Windows computer,  you can use Miracast.
DLNA aims to solve the interconnection of wireless networks and wired networks including personal computers, consumer electronics and mobile devices, making it possible for unlimited sharing and growth of digital media and content services
Google Cast, branded for consumer devices as Chromecast built-in, is a proprietary protocol developed by Google for initiating and controlling playback of Internet-streamed audio/video content on a compatible device.
The protocol is used by mobile devices, personal computers, and smart speakers to play content on a digital media player connected to a high-definition television or home audio system.
BJCast is the Mirror Sender, can cooperation with BJCast TV app or BiJie Meeting Box. It allows you to use the local network connection (Wi-Fi/Ethernet) with your family and friends to experience the new fun of sharing the screen to BJCast TV APP or BiJie Meeting Box.
It needs to install software at the transmitter, and supports iOS, Windows, Android, Mac