Huawei nova10 Wireless projection screen to AR smart glasses How to operate?
With the arrival of "meta-universe" and 5G commercial use, AR has gradually penetrated from the original field of live broadcasting, games and entertainment to the field of medical care, industry and education, realizing rapid development. AR smart glasses have also entered the field of vision of more consumers.
Many consumers want to be able to project video from their phones, tablets or computers onto AR glasses. In order to meet the above needs, Betjie Internet launched the AR00 portable wireless projector.
Wireless connection steps:
Connect Betgemini AR00 portable wireless screen projector to AR smart glasses through Type-C (DP) interface, and turn on the power to run the screen projector;

The mobile phone /PC and the screen projector are connected to the same network;

Wireless projection AR glasses can be realized through mobile phone /PC projection function.
AR00 Convenient Wireless Screen Projector supports smart phones and tablets with Android version 4.4 and above. Ensure that the AR00 and screen projector are connected to the same network:
In the Settings Screen of your phone or tablet (or use the Android drop-down menu shortcut), click on the option named "Multi-screen Interaction," "Wireless display," "Screen Mirroring," or "WLAN Direct connection" to enable wireless display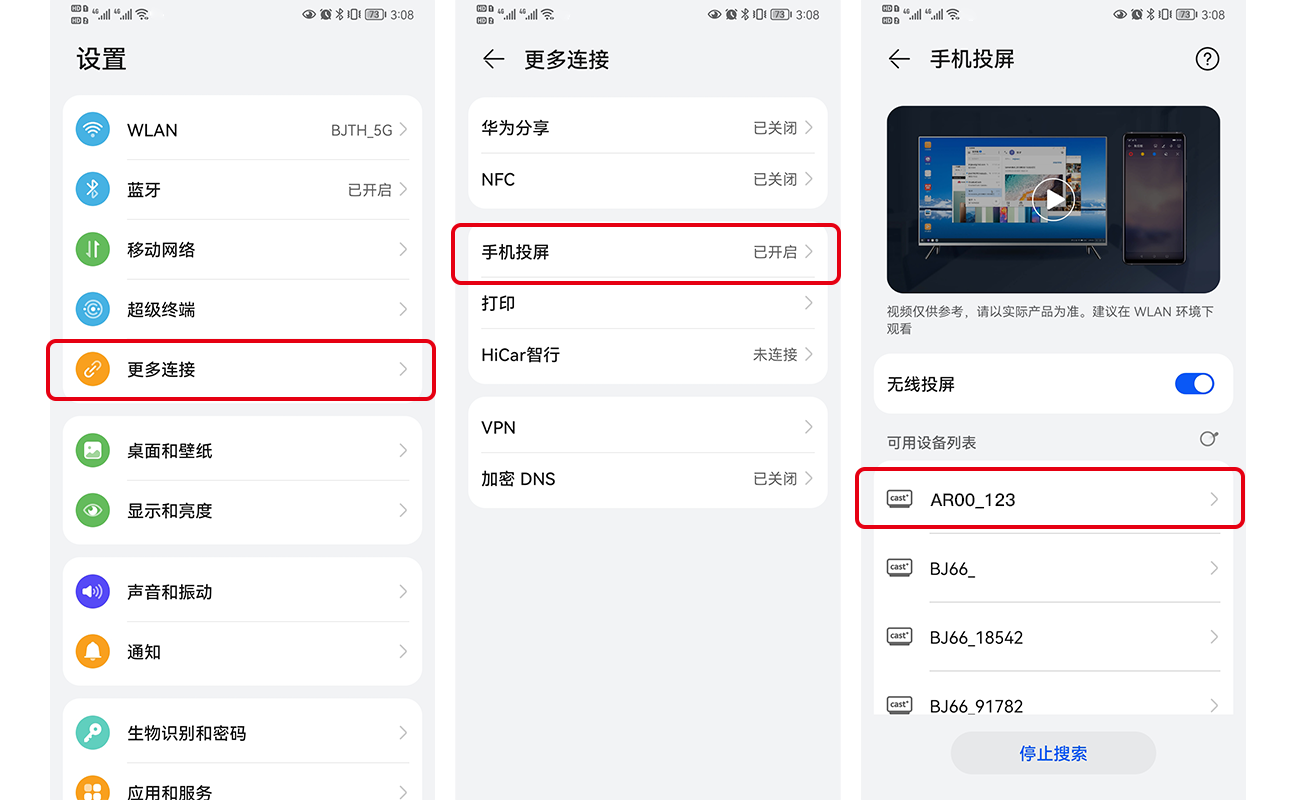 Then select the AR00 device and connect it. The phone screen will be synchronously displayed on the display device.