Sharing Your Screen Using Miracast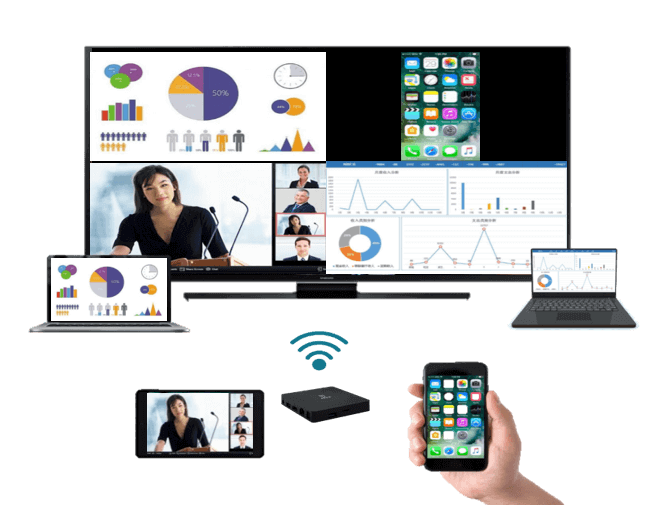 Miracast is a wireless technology that projects the image from your computer screen onto another monitor, TV screen, projector, or streaming media player that also supports Miracast. You can use this to share what you're doing on your computer, present a slide show, or even play your favorite game on a larger screen.
Use the information in this document to connect your Miracast devices.
---
Step 1: Getting your devices ready
Determine if your computer and wireless display support Miracast technology.
Check whether your computer supports Miracast
Check whether the wireless display you want to project to supports Miracast
When you have determined that both your computer and wireless display support Miracast, project your screen.
1.Make sure your computer is connected to a network and the display you want to connect to is turned on.
2.In Windows, click the Action Center icon on the taskbar, and then click Connect.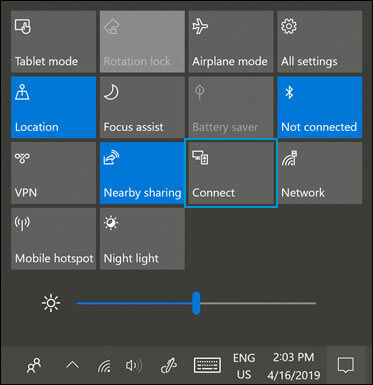 3.Wait while the computer searches for wireless display devices, and then select the wireless display you want from the search results.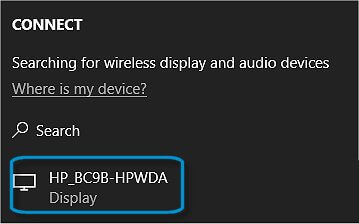 4.Wait while Windows connects the display.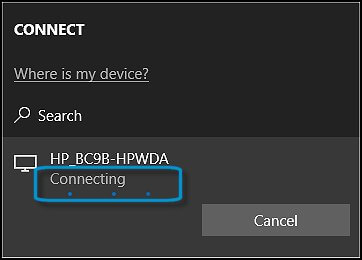 5.When the connection is complete, Windows shows the projection mode.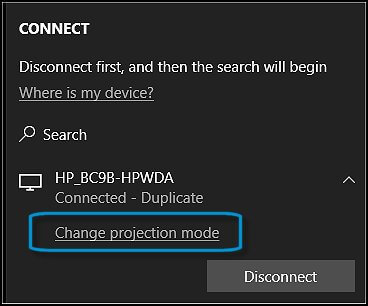 6.On the Project screen display, select the projection mode you want.
Selecting a projection mode.