Video streaming and watching movies are some of the things we like to do during our free time, and doing this is more enjoyable with your friends and family. However, appealing and convenient smartphones may be watching and streaming high quality movies with a larger screen is preferable. Luckily, we can now stream or watch videos and movies on our Android phones casted onto a larger screen. This is made possible with the best Miracast app for Android. Listed here are the top five Miracast Apps for Android.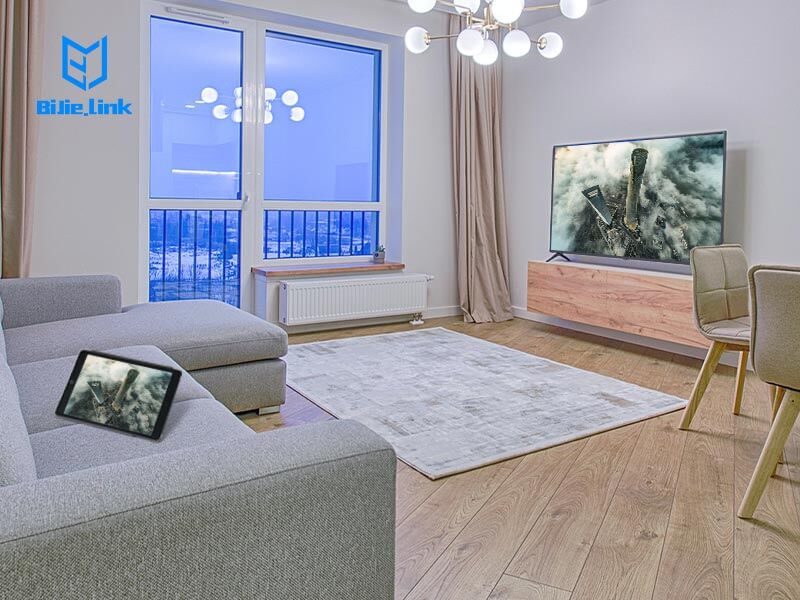 LetsView
LetsView is the best miracast app with wireless connectivity for both PC and mobile devices. This tool allows the users to mirror phone to a larger screen. This program is also capable of streaming videos, pictures, music and other applications from your phone. This tool is useful because is packed with lots of advanced functions that make the screen mirroring smooth and hassle-free.
Features:
Can browse images, stream videos, watch movies and many more from your screen to your PC.
Allows users to mirror PC to PC.
Has additional tools that can help you take screenshots and record screen activity.
Free and easy to use.
AllCast
AllCast is a Miracast Android Apk that lets you browse photos, stream videos, and play music from your mobile device on Xbox, FireTV, Apple TV, and smart TVs. Moreover, this application lets you run Android on a PC or any device that can support the Chrome browser. It works with free and premium versions. However, the free version limits the length of the video you watch and displays ads.
Features:
Shares the screen contents of your Android to your TV.
Can support Chromecast, Apple TV, Xbox 360, Xbox One, Amazon Fire TV, and more.
Contains a Wake Lock Function that keeps your Android turned on while streaming videos or watching movies.
AirDroid
Another Miracast tool is AirDroid. This is an Android app that lets users manage their phone/tablet from a web browser. This application also lets users to move files, videos, photos, music, and other documents from a phone to a computer or a Mac. The best part of this tool is it offers a free version with decent features.
Features:
Easy to set up.
Quickly transfer file.
Chromecast
Chromecast is one of the best options when it comes in streaming videos and even mirroring your OnePlus 6 screen display to your TV. It links and can be controlled with your smartphone by just being connected under the same Wi-Fi network. This will let you open applications or stream videos, display photos, and play games on your phone where you can cast on your TV via Chromecast. To use this tool, you need to plug it into an HDMI socket on your TV. Moreover, a compatible Android device or iOS device installed with the latest version of the app called Google Home is also needed to mirror your device to a TV or PC.
Features:
Allows users to cast their VR headset to the TV.
Can cast google slides.
Can add photos to the Chromecast background.
Miracast is one of the most commonly accessible technologies for wireless screen mirroring. This program needs Windows 10 with the anniversary Update edition or higher and an Android Phone with MiraCast support. It is an important feature for anyone who wants to cast the contents of their phones' screen to another screen or a projector, like presentations, videos, apps, and photos. Moreover, this feature saves users' time and effort cables because there is no need for bothersome cables. Furthermore, this feature does not require any wireless access point to mirror Android screen to your PC or TV.
Features:
BJCast SDK supports basic features of Scrren Mirror, Auido Mirror, Zoom In/Out, Reverse Control, Short Code…

BJCast Send SDK can run on Android,Windows, iOS and MacOS .

BJCast SDK includes sdk document, sdk library and demo include source code. The interface can be C/C++, JAVA/AAR and node.js. The integration cycle just needs 1-2 weeks.
Conclusion
These tools are of great help when it comes to casting your device's screen onto a bigger screen display. Furthermore, you can use the Screen reflecting features to display the screen of your gadget on a TV without using cables.