wireless projection what kind of projection products are more suitable for enterprises?
wireless projection is to "display" the picture of mobile device a (such as mobile phone, notebook, etc.) to another device screen B (computer, TV, projector, etc.) through some technical method. The output content includes all kinds of media information and real-time operation pictures, which are often used for video projection, conference demonstration, etc.
,wireless casting,casting,bijienetworks,bjcast
when it comes to the applicability of wireless projection products, we have to look at the pain points of wireless projection first.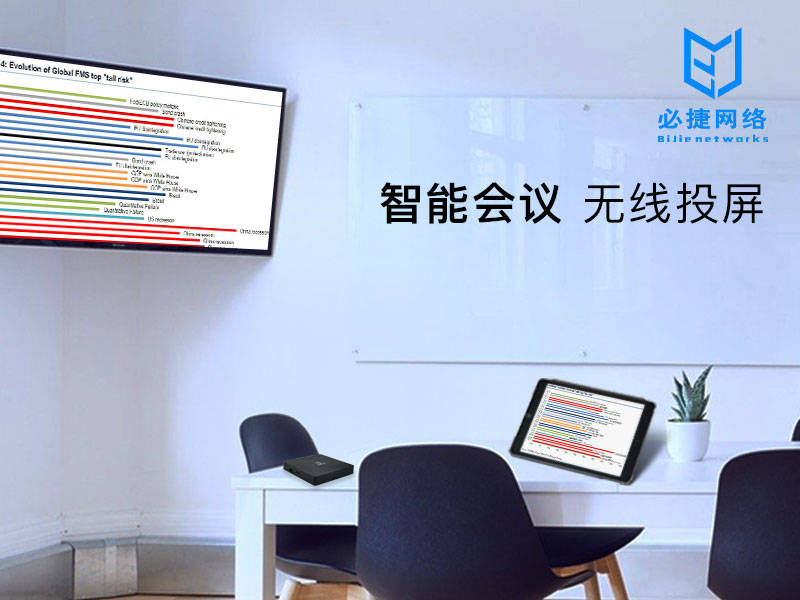 1. Do not want to install additional auxiliary software or auxiliary hardware equipment
and
. Most wireless projection products on the market need to purchase and install additional auxiliary hardware or download and install projection software to realize projection, which increases the cost of office products and occupies the memory space of intelligent terminal. Moreover, many highly technical companies prohibit enterprise computers from installing third-party software, which limits the normal use of software projection.
2. The company does not have a network. Some wireless projection devices cannot use
and
. As a common product of enterprise office meetings, they are generally connected to the internal office network of the enterprise. This leads to the problem of network restrictions if foreign visitors need to use wireless projection. How to provide a compliant and secure wireless projection / multi screen interactive environment for visitors is a headache for enterprise IT technicians.
3. Android phones and IOS phones cannot use wireless projection
and
at the same time. Most brands of wireless projection products cannot support miracast and airplay projection at the same time, and multi-channel miracast projection cannot be realized. Wireless projection screen is not easy to use, which will greatly affect the office efficiency of enterprises.
and
Suzhou Bijie network always takes research and development as the core, adheres to independent innovation, and has a number of audio and video core technology patents. It is committed to intelligent office, intelligent education and intelligent IOT scenarios. It has the functions of mobile phone projection, computer projection, wireless projection, multi screen interaction, wireless conference, intelligent projection, vehicle projection, advertising projection and other functions. It is also the full agreement of airplay, miracast, googlecast, DLNA, Huawei cast +, etc, Help our customers realize the interconnection and intelligent collaboration of intelligent display devices, and improve work efficiency and product competitiveness.
Bijie conference box breaks the pain point of screen projection
1 Bijie conference box supports native miracast, airplay and widi wireless projection / multi screen interactive protocols
and
wireless casting,casting,bijienetworks,bjcast
2 Bijie conference box comes with WiFi hotspot function
3 The Bijie conference box does not need to be switched to
,
and "professional because of focus". This is the most intuitive value embodiment of Bijie conference box. Bijie network is deeply rooted in the enterprise level efficient office market and provides users with efficient, convenient and high-end wireless projection / multi screen interactive products. At the same time, Bijie conference box can provide the secondary development kit of wireless projection SDK to meet the integrated and customized development needs of key customers.